British govt orders removal of anti-Pakistan slogans from London cabs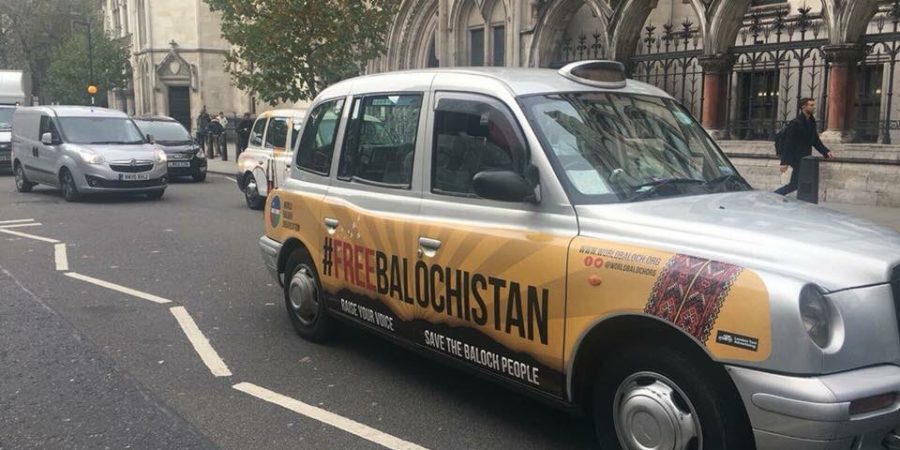 LONDON, NOV 05 (DNA) – Days after Islamabad summoned the British high commissioner to lodge a protest over display of anti-Pakistan slogans on London cabs, transport authorities in the British capital have ordered for immediate removal of offensive advertisements.
the transport company confirmed initiating an inquiry into the matter while assuring disciplinary action against perpetrators of the malicious campaign.
The development came after Pakistani social media users spotted the cabs in London and shared their pictures, condemning the anti-Pakistan propaganda.
On Friday, the Foreign Office issued a statement saying: "Foreign Secretary Tehmina Janjua called in British High Commissioner Thomas Drew to convey Pakistan's serious concern over the controversial slogans."
It added: "The high commissioner is informed that Pakistan, in line with the UN Charter, rejects actions and advertisements with malicious content that impinge on our sovereignty and territorial integrity."
In September, Islamabad had summoned the Swiss ambassador over the public display of anti-Pakistan posters by a group in Switzerland.
A strong protest was lodged with the ambassador over Swiss authorities, permitting the use of its territory for propaganda by elements linked with the Balochistan Liberation Army (BLA) — a "terrorist organisation which is perpetrating terrorism and violence in Pakistan".
It was also underlined that the 'Free Balochistan' posters in Geneva had been sponsored by a group linked with the BLA, which has been proscribed by Pakistan as well as some other countries for its violent actions in the province.
Later, posters and advertisements calling for freedom of Kashmir, Nagaland, Manipur and Tripura from Indian tyranny had popped up in different parts of Geneva.