HOCKEY WORLD CUP: Netherlands beat Pakistan by 5-1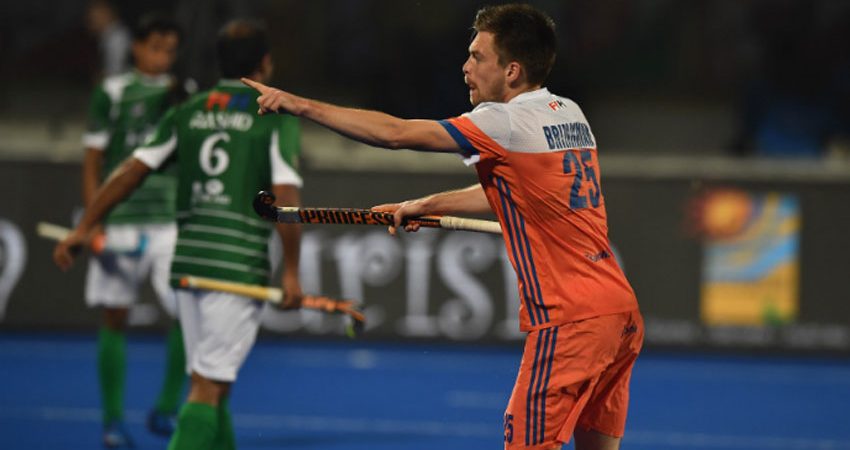 BHUBANESWAR, (DNA) – In the Men's Hockey World Cup at Bhubaneswar in India, Netherlands defeated Pakistan by 5-1 goals, on Sunday.
The Men in Orange were at the top of their game and they dictated the terms in the match from the first whistle. The Dutch took just seven minutes to score their opening goal courtesy of Thierry Brinkman.
Pakistan managed to score an equalizer just after a couple of minutes when Umar Bhutta netted the ball for the team, however, it was the only moment to cheer for them.
The Men in Green struggled with their passing and also to clear the ball from their half, which resulted in the Netherlands' goal scoring in the match.
Netherlands beat Pakistan by 5-1
Valentin Verga scored the second goal for them in the 27th minute, while Bob de Voogd and Jorrit Croon scored the third and fourth in 37th and 47th minute respectively.
Mink van der Weerden struck the fifth goal for the fourth-ranked team of the world in the 59th minute, which gave Dutch a thumping a win over the former world champions.
Earlier, Pakistan lost to Germany 1-0 and managed a draw against Malaysia by 1-1.
=============================