Nawaz Sharif moves SC over consolidating graft references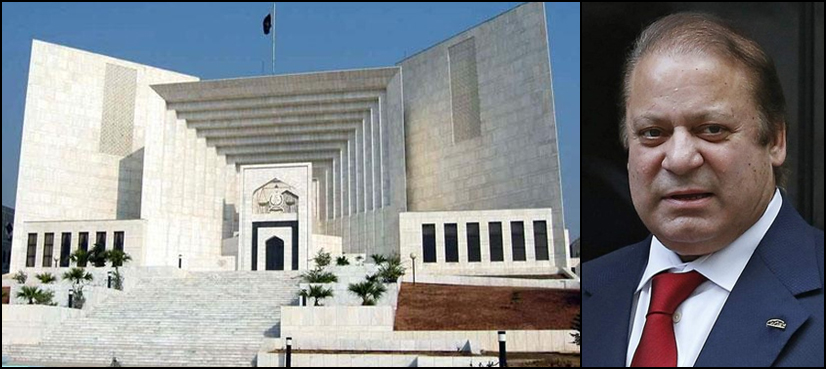 ISLAMABAD: Former Prime Minister Nawaz Sharif on Friday has filed a plea in the Supreme Court seeking consolidation of three concurrent graft references.
The petition was filed through ex-PM Sharif's legal team, stating that filling multiple references on a single allegation, possessing assets beyond known sources of income, is the sheer breach of Section 9 (a) (5) of the National Accountability Ordinance (NAO).
The petition pleads for suspension of the accountability court proceedings until the other three references are incorporated within a single corruption reference.
It asserts that holding several trials on a single allegation is violation of the defendant's fundamental rights.
It merits highlighting here that the court had already separated the ongoing trials of ex-PM Sharif's sons – Hasan and Hussain Nawaz – after declaring them absconder for their perpetual absence during the court proceedings.
Currently, Sharif's daughter Maryam Nawaz and her spouse Captain (retd) Safdar are facing court proceedings in Pakistan and likely to be indicted on Oct 19 by the accountability court in a single corruption reference.
However, ex-PM Nawaz Sharif along with sons are in London.