NAB Chairman chairs a meeting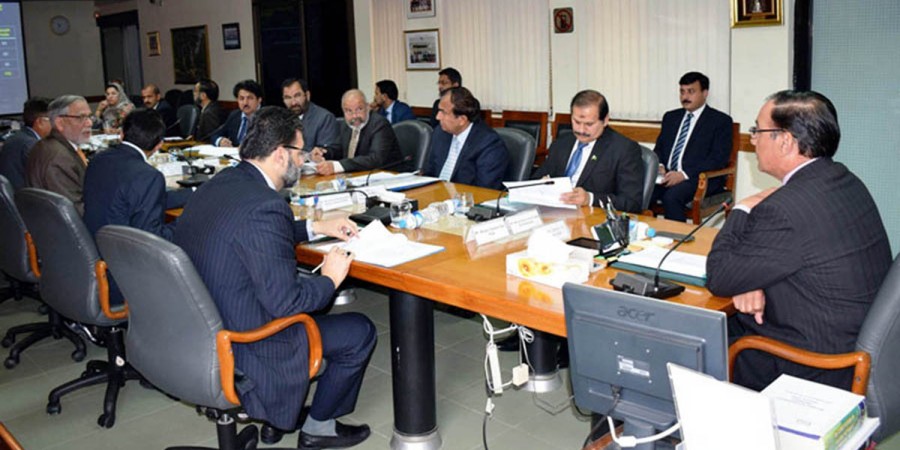 ISLAMABAD, 20 APR (DNA) – Mr. Qamar Zaman Chaudhry, Chairman NAB chaired a meeting to review progress on the implementation of Internal Accountability Mechanism (IAM) introduced in NAB with a view to make its internal procedure more accountable and transparent.
During the meeting, Senior Member Chairman's Inspection and Monitoring Team (CI&MT) informed that on the directions of Mr. Qamar Zaman Chaudhry, Chairman NAB, Internal Accountability Mechanism was introduced within NAB with a view to weed out such elements that for reasons of inefficiency, misconduct, malpractice and violation of laid down SOPs/Rules bring a bad name to the Organization.
He said that Policy Guidelines were issued about establishment and working of Internal Accountability Mechanism (IAM) to all Regional Bureaus of NAB for implementation and application.
Senior Member Chairman's Inspection and Monitoring Team (CI&MT) further informed that on assumption of charge of the office of Chairman NAB, he undertook a comprehensive review of the prevalent systems and practices in NAB.
 The Chairman NAB after detailed deliberations/discussions with all NAB's Regional Bureaus presented his vision to the Organization that in order to be able to hold others accountable and to sit in judgment on their conduct, NAB shall have to put its own act together to serve as a role model.
 In view of the peculiar nature of its mandate and scope of its duties in NAB, the present management of NAB has introduced following measures to guard against any unethical and unprofessional conduct.
a)  Evaluating the quantitative and qualitative output of individual officers as well as field units.
b)  Observance of revised and updated SOPs.
c)  Timelines have been prescribed for each stage of its work which forecloses the possibility of unscrupulous elements going astray or twisting the system for illegal gains.
d)  The concept of Combined Investigation Teams (CIT) has been introduced. This has made it impossible for any one individual to influence the conduct or the outcome of any inquiry / investigation.
e)  Periodic performance reviews and case analysis by dedicated Inspection and Monitoring Teams serve as a corrective as well as educative platform by indentifying the acts of omission and commission.
f)    An objective, Quantified Grading System (QGS) of performance appraisal is a major step in eliminating the culture of subjective personal likes and dislikes.
Under the Internal Accountability Mechanism (IAM), all complaints against NAB employees are scrutinized and investigated by (CI& MT).
The Chairman NAB has reiterated his resolve to continue the policy of zero tolerance against corruption within the NAB. At the same time, he encouraged the officers to perform their duties without any fear of negative propaganda campaigns launched by vested interest lobbies. Through a combination of above measures and procedures NAB is geared up to augment its drive against corruption with renewed zeal and energy.
During the briefing, DG HRM informed that disciplinary proceedings were initiated against 83 officers / officials during the last two and half years, out of which 60 cases have been finalized with 22 major penalties, 34 minor penalties and 4 exonerated.
The Chairman said that NAB action under NAO against government functionaries on corruption and corrupt practices will be credible only if delinquents within NAB are held accountable. A NAB officer should have impeccable integrity and most maintain service discipline as he makes other accountable. Disciplinary matters are important for efficiency and effective performance of a system.
The Chairman NAB further said that whereas good work in NAB will be appreciated, NAB Bureaus will take stern action against its own officials by taking the stock of complaints against them and submit regular report to the HQ on this account. DNA