Leave India if you can't help eating beef: BJP minister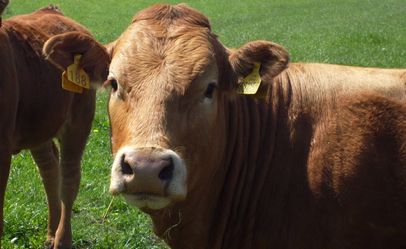 NEW DELHI: Advocating a ban on cow slaughter, Indian Minister for Parliamentary Affairs Mukhtar Abbas Naqvi has said that all those who wanted to eat beef could go to Pakistan.
"It is not about loss or profit. It is an issue of faith and belief. It is a sensitive matter for the Hindus," said the minister, adding that even a number of Indian Muslims were against the slaughtering of cows.
"Those who are dying without eating beef can go to Pakistan or Arab countries or any other part of world where it is available," he added.
Earlier in March, the Indian state of Maharashtra had banned the possession and sale of beef. Anyone found in the process of selling or consuming beef can be sentenced to jail for five years and fined Rs10,000.
Before he came to power, Indian Prime Minister Narendra Modi had warned that the country's expanding meat industry would lead to its "ruin".
India's booming middle class with rising disposable incomes is driving the demand for meat in a country which traditionally has had a large vegetarian population.
With chicken a favourite, domestic poultry sales are worth an estimated $9 billion and growing at an annual rate of 20 per cent. India is also one of the world's largest meat exporters.
Cows are considered sacred by Hindus, who form the majority religion in India, but Modi has spoken out against all forms of animal slaughter.
Separately, on the Muslims residing in India, Naqvi said the Modi government was taking steps to fight poverty among the country's minority communities.
"It is a fact that Muslims have remained away from development. Various social security schemes started by our government would help Muslims in a big way," he said. =DNA
=========