Investment must be increased by 25pc to realise goals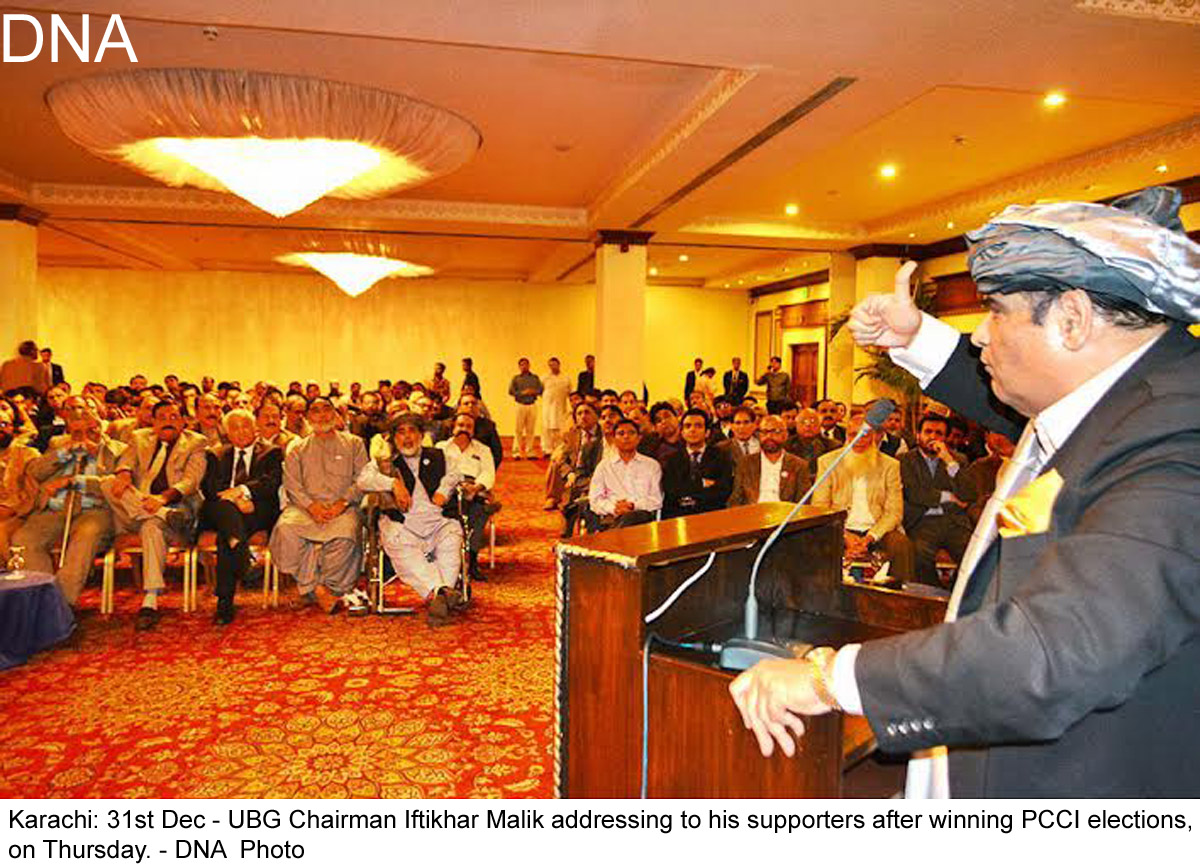 ISLAMABAD, 3 JAN (DNA) – Chairman United Business Group (UBG) of FPCCI and Vice President Saarc Chamber of Commerce Iftikhar Ali Malik on Sunday said sustainable national development require 70 percent growth in GDP rate for the next ten years.
Maintainable growth in GDP is imperative for provision of affordable facilities to masses and settle issue of rampant unemployment for which new investments, savings and increased tax collections are necessary, he said.
Business community has full faith in the leadership of PM Nawaz Sharif and economic vision of Finance Minister Ishaq Dar to steer country out of problems, he said while speaking to President FPCCI Abdul Rauf Alam, President ICCI Atif Ikram Sheikh and founder President IWCCI Samina Fazil.
The veteran business leader said that exports are going down due to global recession while saving are stagnant for which rate of return must be improved. He said that tax net should be broadened and investment should be encouraged to change the situation.
Iftikhar Ali Malik said that only way to provide relief to majority of the world's population living in Saarc region is through increased trade and reduced friction. He said that a study by the ADB says that an additional three billion Asians could enjoy living standards similar to those in Europe today for which policies must be revisited.
Iftikhar Ali Malik said that the region could account for over half of global output by the middle of this century but we are not prepared for it. Curtailing movement of businessmen has been identified as one of the biggest hurdle in progress of region which is home to 22 per cent of world's population with 45 per cent of young people, he said.DNA