Indonesia's Digital Transformation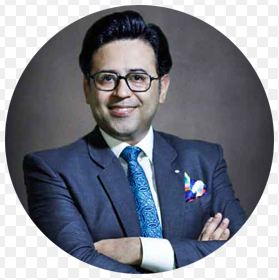 Dr M Ali Hamza
Artificial Intelligence, automation, remote sensing, hybrid cloud, data driven intelligent workflow, mobile internet, software applications, Internet of Things (IOT), computerization, technology and many words of such nature present a concept of Digitalization.
It is now an accepted reality that analog-to-digital conversion has changed the world in recent past. This digital transformation has accompanied us to a new age of existence.Every business, regardless of size, must undergo digital transformation to remain competitive and relevant in an increasingly digital world.
In terms of acceptance and execution of digital transformation process, the countries around the world can be categorized under three lists, i) one that planned, designed and led the digital transformation process, ii) countries that got sensitized earlier, reviewed/ realigned their national policies, and followed the path quickly with intense commitment, iii) a list that includes all those who took long to get sensitized and still unable to execute transformational process due to their shortsightedness, ambiguous national goals, indifferent leadership and political uncertainty. Unfortunately, Pakistan belongs to list three, but it was not the case always.
A country that produced vehicle; cars, busses, trucks, in 1952 with the collaboration of General Motors, launched its Airline (PIA) in 1955, launched its first weather rocket in 1962, inaugurated Television center in 1964, opened its first steel mill in in 1967, established nuclear plant in 1972, had its first Nobel laureate in physics in 1979. How such a progressive nation could not cope with digital transformation? The answer lies in the bad decisions of the leadership, decision that weretaken under negative international influences and by self-centered local decision makers. Though done can never be undone, but done can be redone. Setting and pursuing a model can help in this regard.
Considering the similarities and multiple common ground between two brotherly nations Indonesia &Pakistan, Indonesia's exponential economic growth and journey of digital transformation can be a suitable case study to re-do policies for digital transformation in Pakistan. Before the adventurous question "How did they do it?", we need to have a bird's eye view of Indonesia's digital footprint.
A study done by McKinsey & Company reveals that in 2016, revenue of e-commerce in Indonesia amounted to USD 6 billion. The industry is expected to grow by approximately 18 percent in the next five years.The World Bank reports that adult internet access in Indonesia has increased dramatically, rising from 13% in 2011 to approximately 62% in 2021. This growth has made the country one of the fastest-growing digital economies in Southeast Asia.
Moreover, Indonesians prioritize mobile devices; you can call it mobile-first country with 75% of online purchases made through them. This is more than in digitally advanced countries like the United States, where such media have been present for longer periods.Indonesia has planned 35,000-kilometer Palapa ring project; an undersea and terrestrial cable network spread from Sumatra to West Papua.
The country offers affordable mobile data, costing just 50 percent of what consumers in some ASEAN neighbouring countries pay.According to Airlangga Hartarto, the Coordinating Minister for Economic Affairs, digital acceleration has significantly increased Indonesia's competitiveness. The country's digital economy is expected to reach a value of $146 billion by 2025, double its current value. Today, with the confirmation of a long-awaited consumer data protection law and an agreement between G20 businesses, the Indonesian government has stepped further to promote digital transformation.
How did this all happen? Firstly, we need to recognize that Indonesia has faced the worst times and witnessed security threats, territorial disputes, political upheavals, regional rebellions, terrorist attacks, conflicts with west, military coup, social unrest, ethnic violence, devaluation of local currency, financial crises, natural catastrophes and what not. Still, they are on path of progress and digital flight. Do they have any magic wand or enchanting spell? Big NO indeed.
One of the reasons is their long sightedness, intime recognition and prompt response to a changing world has basis for their digital transformation. Indonesia mutated into industrial country, realizing the fact that agrarian economy alone cannot take up the financial burdens.
Not only within country but outside, Indonesians established manufacturing units like MODENA; a home appliances manufacturing company that was established in 1960 in Italy and owned by Indonesians. Today MODENA diversified and deal in technologies like IoT, Energy and beyond, operating in Asia, Gulf, CIS Region, and Europe; also planning to establish a unit in Pakistan soon.
Secondly, President Joko Widodo'scommitment to nationalsuccess. President Widodo has shown his skillin tent politics; inclusive politics, by bringing together allies and former adversaries to accomplish tasks and potentially facilitate the implementation of his reforms. One such example is his appointment of Prabowo Subianto, a former army general who previously ran against Widodo, and today is the Minister of Defence in President Widodo Cabinet. It means that divided legislature is well handled. Initially President Widodo focused on improving infrastructure and attracting foreign investment.Since 2014, his government constructed 2,000 toll roads. To have a sense of comparison, around 700 toll roads were built in the prior 40 years. There are 16 new airports, 18 ports, 38 new dams.
Laterhe started an intensive effort towards implementing changes and reforms in the country's state-owned enterprise. Additionally, he aimed to establish a domestic nickel processing unit, electric vehicle industry, digital and energy sector.Indeed, leadership with integrity, vision, motivation and team mentality helps: Jokowi factor has significant impact. Overall "country first" is the learnt lesson.  Another important aspect which is generally ignored that President Widodo is the first president of Indonesia who did not come from the political or military elite; true representative of the Republic.
Thirdly, Indonesian policy makers identified the focus points. Like Mobile Internet, Cloud Technology, Internet of Things, & Big Data Advanced Analysis are four disruptive technologies that are intertwined and complementary. Indonesia focuses to develop these technologies parallel, therefore policies were designed and institutions were upgraded accordingly.
Yes, there must be plenty of other things that were retuned, and it needs a thorough study and retrospection. It is a fact that Indonesia is attracting global attention in a way it has never before. While there were concerns in the past about instability, radicalization, cronyism, and corruption, but now the country isexperiencing a period of stability. Recently, Indonesia has gained prominence on the global stage, hosting the G20 summit successfully.
Though Pakistan crafted its first ever digitization policy in 2013, sparking discussions about technological changes are happening, and importance of digitization is also reflected in the manifestos of most political parties, but still laidback approach won't suffice the need. Instead of reinventing the wheel let's learn from the wisdom of south eastern giant; Indonesia.