Imran to appear 'voluntarily' before ECP on October 26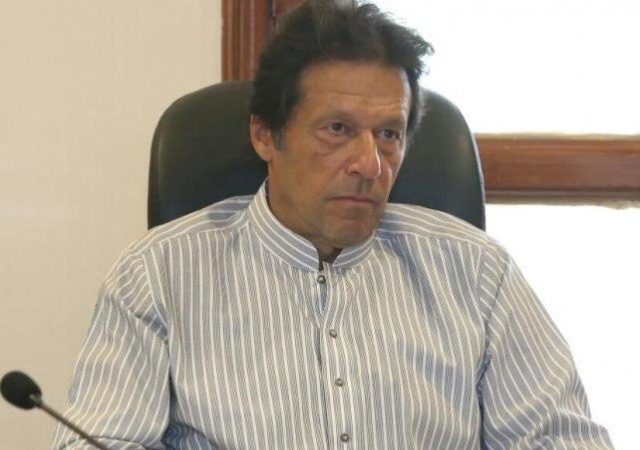 ISLAMABAD, OCT 16 (DNA) – Pakistan Tehreek-e-Insaf (PTI) chairman Imran Khan has decided to appear 'voluntarily' before the Election Commission of Pakistan (ECP) on October 26.
According to a statement, Imran will visit the poll body without prejudice to the PTI's view on the issue of contempt taken before the Islamabad High Court (IHC) of challenging the jurisdiction of the ECP.
The ECP had issued non-bailable arrest warrants against the PTI leader  in wake of mounting tension in the matter of contempt.
The elections supervisory authority on Monday started scrutinising the PTI foreign funding record submitted before it by the party.
The ECP Chief Election Commissioner Justice (retd) Sardar Mohammad Raza made the announcement who will head a four-member bench during the hearing of the foreign funding case.
The PTI advocate has repeatedly sought adjournment of the case until after judgement of the single bench of the IHC on its writ petition.
The petition had challenged the jurisdiction of the election advisory body to scrutinise the political party's accounts.
Syed Ahmed Hasan, the petitioner's lawyer, made extensive arguments questioning the credibility of the PTI record furnished to the Supreme Court as well as the ECP.
He argued that the record is incomplete, mostly forged and contains no bank statements or money trail details.
He said the documents didn't contain details of PTI funds collected and remitted from Canada, Australia, Middle East and Europe including the United Kingdom.
Advocate Hasan said there is evidence that some of the money collected in the United States was used for the Imran Khan Foundation which is illegal.
He further said funds are collected in the UK using Lloyd Bank Accounts which are concealed by the ECP even today.
The advocate went on to argue that the record submitted is neither complete nor accurate, adding that it conceals official and private bank accounts which are used to collect and receive funds from abroad.
The election body announced that the ECP would conduct a detailed analysis of the PTI record. The next date of hearing is set for November 21.