ICCI calls for lifting of ban on imports to save businesses from losses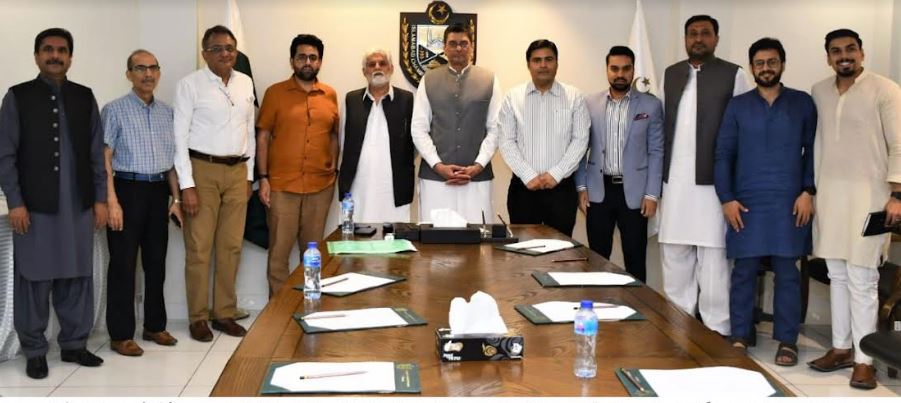 Islamabad, MAY 28 /DNA/ – Muhammad Shakeel Munir, President, Islamabad Chamber of Commerce & Industry has called upon the government to withdraw the ban on imports placed vide SRO No.598(1)/2022 dated 19th May 2022 as it would cause great losses to the businesses of many sectors and create more difficulties for the economy. He said that the government has prohibited the import of many important items in US dollars vide said SRO, but the decision has been taken in haste without any consultation with the stakeholders, which was not a wise approach. He said that this shock measure has created a lot of troubles for the importers who were worried about the future of their business. He said this while addressing a delegation of Fast Moving Consumers Goods Association of Pakistan that called on him and apprised him of the problems due to issuance of SRO No.598.
Muhammad Shakeel Munir said that many brands/products manufactured and labelled in Urdu by the foreign manufacturers on the orders of local importers were ready on ports for shipment to Pakistan, but sudden ban on their import has created lot of problems and the local importers were suffering great business losses. He stressed that the government should have given time of 2-3 months to such importers so that their stuck-up consignments on foreign ports could be brought to the country. He further said that the ban would reportedly contain an import bill by hardly USD 600 million or less than 5% of projected imports and would have a nominal impact on the total annual imports. However, it will have a great negative impact on the business activities of many sectors. He said that this short-term measure would also further enhance the prices of some food items and put more burden on the common man.
ICCI President said that instead of taking short-term measures to overcome trade and current account deficits, the government should withdraw the said SRO and engage the stakeholders in consultation to devise a future strategy to deal with the balance of payment issue.
The delegation members said that SRO.No.598 would shake the confidence of investors, promote smuggling, cause the closure of import-based businesses and give rise to more unemployment. They said that the manufacturers of many foreign brands were considering setting up their manufacturing units in Pakistan, but the issuance of said SRO has shattered their confidence in investing in Pakistan. They demanded that the government should always consult with the stakeholders before taking such drastic measures as unilateral decisions mostly have a negative impact on the business activities of many sectors.
Ahsan Zafar Bakhtawari, Sajid Ayub, Sheikh Yahya, Shams Sultan, Muhammad Hussain, Faisal Kamran, Muhammad Nawaz, Bilal Noman and Sheikh Bilal and other prominent importers were in the delegation.