Hundreds of PTI men join PPP, says Senator Saeed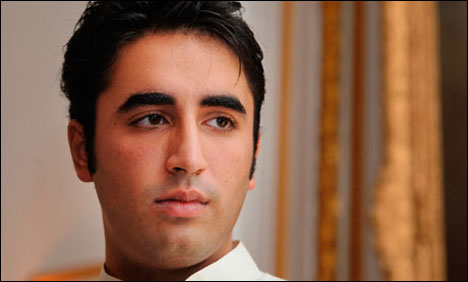 KARACHI, 13 JULY (DNA) – The graph of popularity of Pakistan People's Party (PPP) is constantly going up and despite efforts of certain corners, peoples from across the country especially those having positions and their politically valued role are switching off their connections and joining PPP in large number.
PPP believes in supremacy of law and has deep roots among the masses and hence the party never used maligning tactics against any rival party but always trusted the masses, who have laid their utmost confidence in PPP Chairman Bilawal Bhutto Zardari.
Senator Saeed Ghani who is the Parliamentary leader in Senate expressed these views while giving a press conference at PPP Media Cell, Sindh, Wednesday on the occasion of introducing a good number of political activists and local leaders belonging to Pakistan Tehreek-e Insaf (PTI), who have now joined PPP.
PPP Coordination Committee member and CM's special assistant Rashid Hussain Rabbani, PPP Karachi Division ex-President Syed Najmi Alam, Abid Satti had flanked Senator Ghani. PPP leaders Zulfiquar Ali Kaim Khani and Manzoor Abbas were present.
Taking account of PMLN's role in general, Senator Ghani said that the earlier had always used state resources to rig the elections in the country while at present; the PMLN is depending on establishment, police and bureaucracy for obtaining seats in Azad Jammu and Kashmere (AJK). PPP never resorted to any violent reaction despite open injustices and atrocities and had only wanted the law should find its recourse.
However, the PMLN's federal government especially the ministers having judged the change in AJK are leaving no stone unturned for creating unrest and chaos in the AJk so that they might rig the forthcoming polls.
He lauded the role of PPP MNA Faryal Talpur for organising the entire process of electioneering in AJK quite diligently, which has foiled all plans of the PMLN to rig the AJK polls.
Senator Ghani deplored the disappointing role of the PMLN, its leaders and ministers in federal government for avoiding to condemn the Indian occupied forces in the occupied valley for carrying ou genocide of the Kashmiri youth, who wanted their right of plebiscite as per the UN resolutions but instead they are very much engaged in maligning tactics through which they simply wanted to get seated in AJK's legislative assembly through use of state resources but they would face a head-down situation in AJK.
He said that there are 41 seats in AJk on which PPP is contesting elections all alone without forming any political alliance with any other party while PMLN and PTI that are very far have joined hands with others to get seated in AJK's legislative assembly.
However, they are also aware of the aspirations and devotion of the AJK people for PPP. Speaking on the occasion, Rabbani and Alam welcomed those who joined PPP and assured them of their best cooperation.
Alam in his address said that with the growing strength, PPP would as per the will of PPP Chairman Bilawal Bhutto Zardari change the present scenario of Karachi and would transform this city a city of peace and would eliminate the gun culture that had kept the people of this city as hostage for decades.
Those joined PPP included Khursheed Inqlabi (ex-Member Provincial Parliamentary Board of PTI), Shabbir Khan (ex-Nazim and previous candidate for UC Chairman from PTI), Haji Yamin Ansari, Master Abdul Lateef, Muhammad Iqbal Ansari, Haji Shamsur Rehman, Haroon Rasheed, Raja Riaz, Shahbaz Butt, Umer Zaman, Saeed Munna, Khuda Bux, Amin Baba, Khursheed Ansari, Abdul W ahab, Abdul Ghaffar Khan (ex-member District West –PTI), Saeed Afridi (PTI organiser UC-1 West), Muhammad Ismail (Organiser UC-2 West), Nabeel Afridi (ex-deputy organiser UC-1 West), Sardar Khan (ex-member West), Hameed Khan, Noor Wali, Bashir Swati, Ayaz Khan, Waseem Khan, Allah Dad, Khursheed Swati, Behermand Buneri, Iqbal Bala and Zar Zameen Khan.
Speaking on the occasion, Khursheed Inqlabi said that he had been away from PPP and had come back with high ambitions to mend the ways for strengthening PPP in areas they come from. DNA
————————————————-