Private school fees to be maintained at present level: Tariq Fazal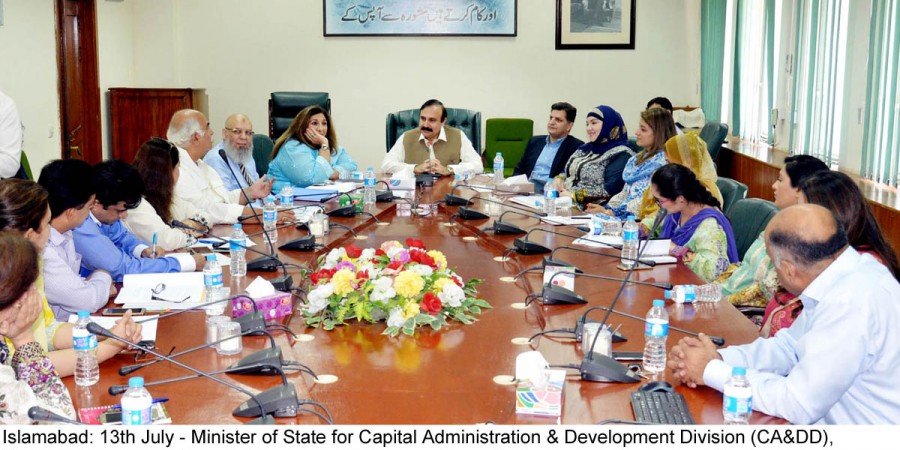 ISLAMABAD, 13 JULY (DNA) – Minister of State for Capital Administration & Development Division (CA&DD), Dr. Tariq Fazal Chaudhry has said that the fee structure of Private Educational Institutions is maintained at present level.
He said this while chairing a consultative meeting with the honors and representatives of private educational institutions. Secretary CA&DD, Additional Secretary CA&DD, Chairman Private Educational Institutions Regulatory Authority (PEIRA) and the representatives and honors of private schools including the representatives of different associations of rural area's private schools of Islamabad also participated in the meeting.
Dr Tariq Fazal Chaudhry has said that he was grateful that last year private schools did not raise their fees honoring PM directive. He informed the private school's honors that this year decision for increase in fee would be taken with the approval of Prime Minister which will be communicated to the school honors by the start of August.
Dr. Tariq Fazal has informed the participants that it was the top most priority of the present government to ensure quality education to each and every child. "Prime Minister Muhammad Nawaz Sharif has himself started Education Reforms Program from the government schools in Islamabad" he continued.
He said that government recognizes the important role of private institutions in education sector. "We endeavor to achieve a win-win situation wherein all stake holder including parents and school honors should be satisfied along with the assurance of quality education" the MOS maintained.
Dr. Tariq Fazal informed the schools representatives that their proposals are well taken and all practicable suggestion would be incorporated in the rules. DNA
—————————————————–