Bahrain govt delegation arrives in Islamabad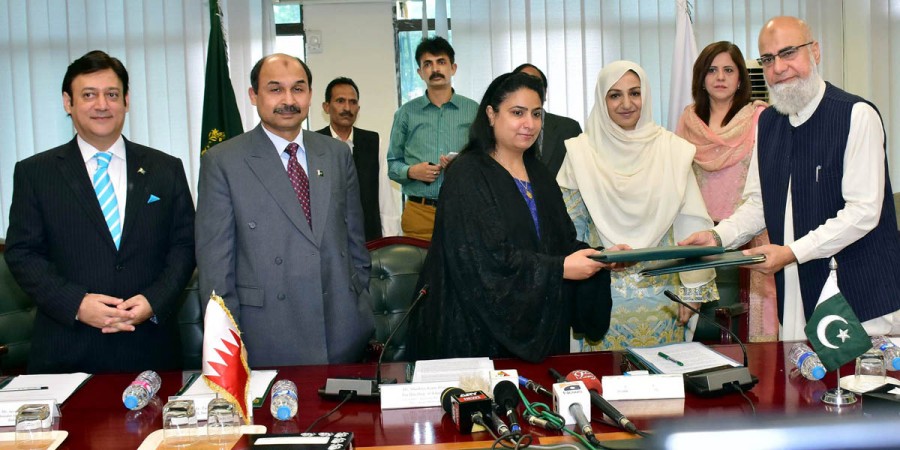 ISLAMABAD, 13 JULY (DNA) – A Bahraini government delegation led by Shaikha Rana Bint Isa Al Khalifa, a member of the royal family, and the head of the Afro-Asia division at the Ministry of Foreign Affairs arrived in Islamabad to participate in the first 'Pakistan-Bahrain Bilateral Consultations" aimed at further expanding and upgrading the scope of relations between both countries.
Speaking about the visit, Javed Malik, Ambassdor of Pakistan to the Kingdom of Bahrain said that both countries have agreed to upgrade their cooperation in every field and this visit by Shaikha Rana Al Khalifa would play an important role in agreeing a framework to strategize the development of our relationship in an organized and meaningful manner.
Ambassador Javed Malik said that, "the visit of His Majesty King Hamad to Islamabad and the subsequent visit by Prime Minister Nawaz Sharif to Bahrain had given a tremendous boost to our relationship and identified key areas of cooperation that led to various agreements, and since my arrival in Bahrain as the Ambassador of Pakistan, it has remained my sincere effort to take forward the vision of our high leadership in light of the agreements and MOUs that have been signed.
The delegation held a very meaningful round of bilateral consultations led by Additional Foreign Secretary Middle East, Tasawur Khan, and it was agreed to further enhance our economic, trade and diplomatic ties. The meeting also examined the progress of various agreements between both countries and agreed to execute the agreements expeditiously. The meeting also paved the way for the first high level Joint Ministerial Commission to be held later in the year when the Foreign Minister of Bahrain is due to visit Islamabad. DNA
—————————————————–