France announces support to Afghan refugees in Iran, Pakistan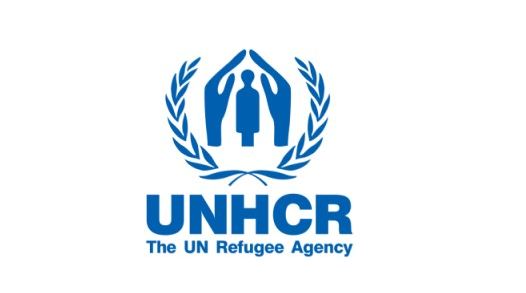 In Pakistan, EUR 2 million will enable UNHCR to boost primary and secondary level education, strengthen skills and vocational training, and reinforce access to public health care in host communities in 2023
ISLAMABAD, Jul 17 (DNA): The government of France has announced a financial aid worth EUR 3 million to support UNHCR, the UN Refugee Agency for its critical programmes for Afghans in the Islamic Republics of Iran and Pakistan.
The funding will enable the agency to intensify the provision of lifesaving assistance and protection for some of the most vulnerable refugees and their local host communities, said a press release issued here on Monday.
In Pakistan, EUR 2 million will enable UNHCR to boost primary and secondary level education, strengthen skills and vocational training, and reinforce access to public health care in host communities in 2023.
A particular focus of the Government of France's support will be on supporting women and girls. This funding comes in addition to another contribution of EUR 2 million for 2022 activities, which has already delivered results in the area of increasing girls' access to education and expanding skills training for women.
In Iran, France has allocated EUR 1 million to support UNHCR's programmes in 2023. This contribution will help strengthen ongoing efforts to provide lifesaving assistance to Afghans and host communities, including access to essential healthcare, education, and protection services. This new funding is in addition to a similar contribution of EUR 1 million for UNHCR Iran in 2022.
UNHCR deeply appreciated France for their unwavering support in addressing one of the world's most enduring refugee crises.
This funding represents France's recognition of the urgent need to alleviate the suffering of millions of Afghans affected by displacement while emphasizing the importance of international solidarity and responsibility–sharing in finding solutions to their plight.
French Ambassador to Iran, Nicolas Roche, noted that, "by contributing to UNHCR's work in Iran for the second year in a row, we are committed to supporting the Afghan people driven out of their country following the 2021 developments in Afghanistan. It is also essential for us to support the resilience of the local Iranian population through this assistance."
One of UNHCR's top 10 donors, France is a committed partner providing predictable and flexible contributions. In 2022, some 20 per cent of the annual contribution from France was earmarked, giving UNHCR critical flexibility to address emerging crises or underfunded situations.
Iran and Pakistan host over 9.2 million Afghans of varying statuses, including 2.3 million registered refugees. Many of them have left their country, propelled by insecurity, instability and grinding poverty.
Despite limited resources and strained economies, both Iran and Pakistan, through their refugee inclusive policies, have demonstrated a commitment to upholding the principles of hospitality and protection. The international community must rally behind and support Afghanistan's neighboring countries, enabling them to maintain and further expand their progressive policies.
"Our support is a gesture of solidarity and gratitude for the four decades of hospitality extended by the governments and people of Pakistan for Afghan refugees," noted Nicolas Galey, Ambassador of France to Pakistan. A co-convener at December's Global Refugee Forum, the funding also reflects France's commitment to increasing cooperation and solidarity with refugees and affected host countries.
"It's important that communities hosting Afghan refugees are not forgotten and continue to see the international contribution towards local essential services," he added.
UNHCR is committed to supporting Afghanistan's neighboring countries and providing protection to millions of Afghan women, men, and children, and with the support of the government of France, the funding will help ensure that this work can not only continue but expand in the coming years.