HM King Hamad hails solid, Bahrain, Pakistan ties and cooperation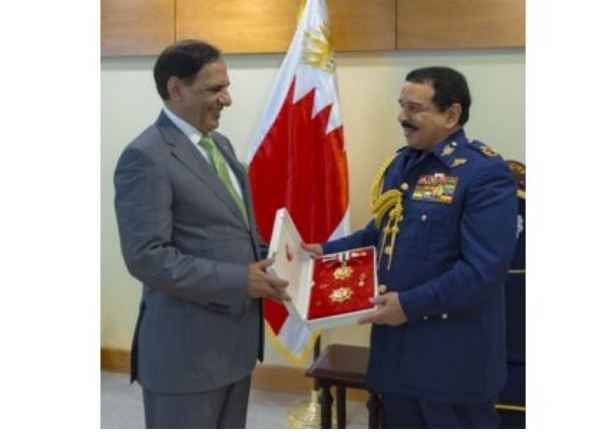 Manama, JUL 17: HM King Kamad bin Isa Al Khalifa, the Supreme Commander of the Armed
Forces praised the solid ties between Bahrain and Pakistan, highlighting
the strength of bilateral cooperation in various sectors, including military and defence.
This came as HM King received Gen. Ehsan ul Haq, Former Chairman of Pakistans
Joint Chiefs of Staff Committee. The National Guard President, General Shaikh Mohammed
bin Isa bin Salman Al Khalifa was present.
HM welcomed General Ehsan and conferred the order of Bahrain medal on him
in recognition of his efforts in promoting military and defence cooperation with Bahrain.
General Ehsan expressed his thanks and appreciation to HM King Hamad, commending his significant role in developing Bahrain-Pakistani relations.