FO confirms to participate in KSA's anti-terrorism coalition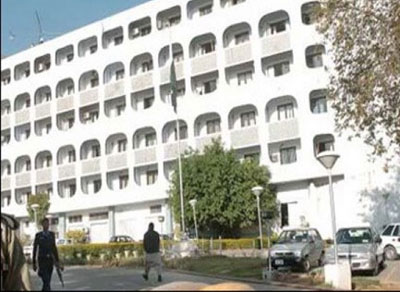 ISLAMABAD, 17 DEC (DNA) – The Foreign Office (FO) on Thursday confirmed Pakistan s participation in Saudia Arabia's 34-nation military alliance against terrorism.
During weekly press briefing in Islamabad, the Foreign Office spokesperson said that further details to decide the extent of participation in different activities of the alliance are pending.
It is pertinent to mention here that the 42nd Session of the Council of Foreign Ministers of the Organization of Islamic Cooperation (OIC) held in Kuwait this year had reiterated its commitment to relevant UN and OIC resolutions on combating terrorism and extremism and called for joining regional and international efforts to fight terrorism and extremist thought.
"Pakistan and Saudi Arabia enjoy close, cordial, and brotherly relations. Both countries condemn terrorism and cooperate in the efforts to eliminate this menace," the FO said in a statement on Wednesday.
Besides Saudi Arabia, the alliance includes Jordan, the United Arab Emirates, Pakistan, Bahrain, Bangladesh, Benin, Turkey, Chad, Togo, Tunisia, Djibouti, Senegal, Sudan, Sierra Leone, Gabon, Somalia, Guinea, the Palestinian National Authority, the Union of the Comoros, Cote d Ivoire, Kuwait, Lebanon, Egypt, Libya, Maldives, Morocco, Mauritania, Niger, Nigeria and Yemen.
Iran, Saudi Arabia's arch rival for influence in the Arab world, was absent from the states named as participants, as proxy conflicts between the two regional powers rage from Syria to Yemen. DNA