Swedish Envoy urges traders on diversifying exports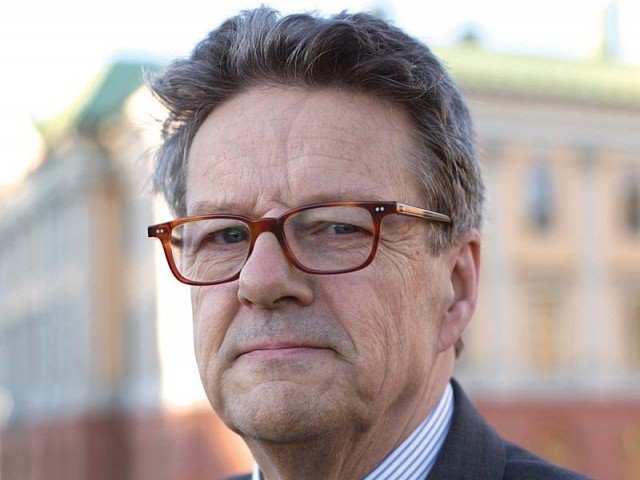 KARACHI, 17 DEC (DNA) – The Ambassador of Sweden, Tomas Rosander has underscored the need for making collective efforts to effectively deal with lack of knowledge about the potential of Pakistan.
Referring to substantial improvement in the security situation of Pakistan, the Ambassador said, "All we need to do now is to bring maximum foreign companies here and we have been encouraging Swedish companies to visit Karachi, Lahore and Islamabad."
Exchanging views during his visit to Karachi Chamber of Commerce and Industry, he advised the business and industrial community of Karachi to focus on diversifying their exports as there was plenty of room for improving Pakistan's trade with Sweden.
Ms. Mahyad Tavakoli, Second Secretary, Embassy of Sweden, Valentine D'Souza from the Consulate of Sweden, President KCCI Younus Muhammad Bashir, Senior Vice President KCCI Zia Ahmed Khan, Vice President KCCI Muhammad Naeem Sharif, Chairman KCCI Special Committee for My Karachi Exhibition, Muhammad Idrees and KCCI Managing Committee members were present on the occasion.
Swedish Ambassador further said that they recognize Karachi as hub of economic activities thus, the input provided by the business and industrial community was very important to Sweden.
He also stressed the need to increase visits of trade delegations to both countries, besides organizing seminars and other trade promotional activities on regular basis. "We have very good bases to build on relations and further expand trade ties between the two countries", he added.
He said that the Swedish Embassy's resources for trade promotion remained limited during the past 5 to 10 years but now with improved security situation, the Embassy is looking forward to enhance its resources for enhancing trade promotional activities between the two countries.
Earlier, while welcoming the Swedish Ambassador, President KCCI Younus Muhammad Bashir said that Karachi City, being the financial and economic hub of Pakistan, offers profitable investment opportunities and added facilities for investment and joint ventures to Swedish Investors.
He was of the opinion that thanks to the untiring efforts made by Law Enforcement Agencies, the overall security situation of the metropolitan city has improved to a certain extent. "This city is an attractive place for Swedish investors, who can surely earn maximum profits by setting up their businesses or undertaking joint ventures", he added.
Younus Bashir said that the Karachi Chamber was keen to strengthen trade ties and exploring new bilateral trade prospects with Sweden as Pakistan's improved relations and enhanced trade with Sweden would prove favorable for both the economies.
Touching upon Pakistan-Sweden trade and economic relations, President KCCI pointed out that during Fiscal Year 2015, Pakistan exported goods to Sweden of worth $149.56 million as against $138.94 million, showing an increase of 7.6 percent. On the import side, an increase of 80 percent has been witnesses during Fiscal Year 2015 where Pakistan imported goods from Sweden of worth $372.88 million as against imports of $206.59 million in the same period of last year, he added.
He was of the view that there was a significant potential to enhance trade between the two countries as Sweden was a major importer of food stuff and clothing so Pakistan can enhance exports of value added textile items to Sweden.
Moreover, there was a considerable potential to export fresh fruits, frozen foods items and dairy products to Sweden from Pakistan, he opined, adding that through effective utilization of Bilateral Investment Treaty and trade talks, exhibitions and other trade promotion strategies, bilateral trade between the nations can be increased by manifolds.
He also invited the Swedish companies to participate in 13th My Karachi – Oasis of Harmony exhibition scheduled to be organized in the month of March next year which will provide an excellent opportunity to Swedish businessmen and industrialists to showcase their products and create strong linkages with the business and industrial community of Karachi by holding B2B meetings in a cordial atmosphere. DNA