Federal Cabinet okays plan to repatriate 1.1m illegal Afghan nationals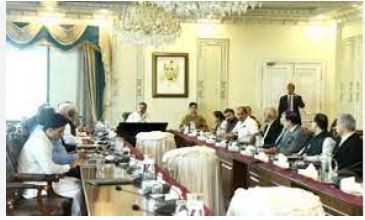 ISLAMABAD, SEP 26 (DNA) — The caretaker federal cabinet has okayed sending over 1.1 million Afghan nationals back to Afghanistan who are residing illegally in Pakistan. A decision to this effect was taken by a meeting of the caretaker cabinet held in Islamabad on Tuesday.
The decision comes in the wake of mounting concerns over the involvement of some of these individuals in various illicit activities, including terrorism, currency smuggling, and the illegal trade of essential commodities such as sugar and fertilizer.
The illegally staying Afghan citizens have also been accused of providing funding and support to terrorist organizations, posing a grave threat to the security of Pakistani citizens. The cabinet decision follows the influx of approximately 400,000 Afghans into Pakistan after the United States completed its withdrawal from Afghanistan in 2021.
At least 0.7 million Afghans have not renewed their proof of residence in Pakistan, aggravating the issue of illegal residency. The eviction plan will be executed in three phases. In the first phase, individuals residing in Pakistan without proper documentation and those who have failed to renew their visas will be deported.
Subsequently, the second phase will focus on addressing the status of Afghan citizens, while the third phase will target proof of residence card holders. The Ministry of Interior collaborated with all relevant stakeholders, including the Afghan government has formulated this comprehensive plan.
It is noted that law enforcement agencies launched a renewed crackdown on Afghan refugees, with the aim of exerting pressure on the Kabul administration to curb the activities of the militant network TTP.