Dar graft hearing adjourned again in absence of defendant's lead counsel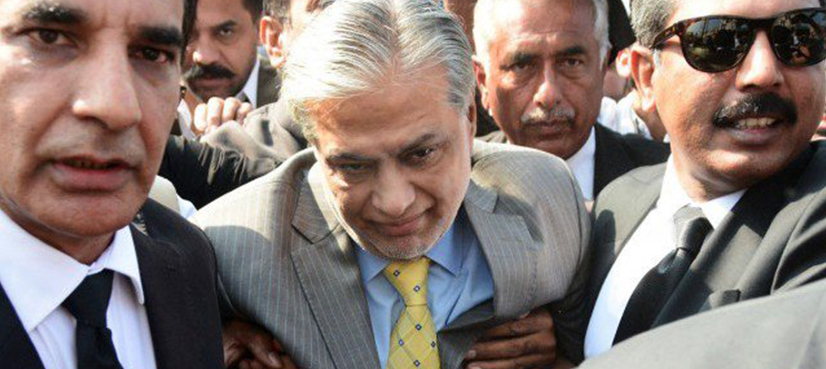 ISLAMABAD , OCT 18 (DNA) – The accountability court on Wednesday has to adjourn the hearing of a graft reference against Finance Minister Ishaq Dar as the defendant's counsel Khawaja Harris could not ensure his presence.
As the hearing began, Dar's legal team apprised the judge that their lead counsel Khawaja Harris is currently out of country and hence he would not be available during the court proceedings today.
To which, the National Accountability Bureau (NAB) prosecutor asserted that the finance minister's counsel was not committed to the case.
In response to the prosecutor's assertion, Dar's junior counsel pleaded the judge to have the witnesses' statements recorded in absence of Harris.
Taking a 15-minute recess, the judge queried the Dar's legal team about Khawaja Harri's return to the country.
The legal team informed the judge that Harris is likely to return to the country either on Oct 23 or 24.
In response, the anti-graft watchdog prosecutor contended that Harris would only ensure his presence once the suspect was put behind bars.
The judge then adjourned the proceedings until October 23 despite the defendant's legal team appealed to resume the hearing on Oct 25.
Two more prosecution witnesses, Masood Ghani of Habib Bank Limited and Abdul Rehman Gondal of Allied Bank were likely to record their statements today.
Earlier, Accountability Court Judge Muhammad Bashir had recorded the statements of Ishtiaq Ali of Bank Alfalah, Shahid Aziz of National Investment Trust, and Tariq Javed of Al Baraka Bank.