Corrupt elements, protesters should stop playing with country's fate: Punjab CM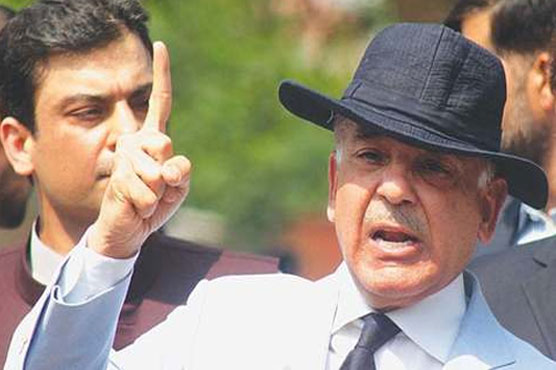 LAHORE, AUG 07 (DNA) – Punjab Chief Minister Shehbaz Sharif while reiterating his support for Nawaz Sharif has said on Monday that the ex-premier formed government with the power of public's votes and rules over their hearts.
Punjab CM said that Nawaz Sharif is the most popular leader and will also remain on that position in the future.
"Those criticizing PML-N should first review the situation of their own province and then point the finger on others," he said while calling out to his opponents.
Punjab CM articulated that their critics are well aware that Punjab is far ahead in terms of performance as significant growth in energy, infrastructure, economy, health and education is credited to them.
"PML-N has always preferred national benefits. The nation has rejected sit-ins and corrupt elements before and will also defeat them in the future. Therefore; such people should mend their attitude and stop spaying with the country's destiny," he added.