Sindh CM opens NICH New Born Unit at NICH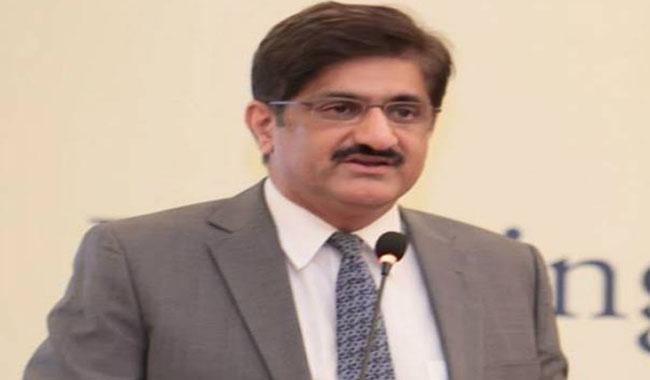 KARACHI, 14 OCT (DNA) – Sindh Chief Minister Syed Murad Ali Shah has said that he was giving special attention to improve health services in the province. "This is the main objective that I have declared emergency in the health sector so that it start functioning to its full capacity."
This he said just after inaugurated New Born Unit at 6th floor of National Institute of Child Health (NICH) on Friday. Minister Health Dr Sikandar Mendhro was accompanied by him.
Briefing the chief minister Director NICH Professor Syed Jamal Raza said that the New Born Unit was constructed at cost of Rs125 million. It is equipped with 60 incubators, 30 cots, 10 ventilators and 30 monitors. This composition makes the unit one of the largest new born unit in the country.
He said that the annual OPD ration of the NICH was around 200,000. Completely free of cost treatment was provided to the ailing new born and children. Latter the chief minister visited OPD, Emergency wards and also visited Command & Control Center connected with 90 CCTV cameras installed inside the wards and around the hospital to provide fool-proof security.
Latter the chief minister was given briefing by ChildLife Foundation CEO Dr Ahson Rabbani about their services in the NICVD. He said that the about Rs1 million are spent on the treatment of children daily. On this the chief minister announced to 25 percent of their expenditures right from the beginning of the current financial year.
He directed his principal secretary Naveed Kamran to get the amount released within a week and report him. He said that around 600 children are admitted in the emergency of the NICH daily and the life saving ratio of the admitted patients/children have been improved to 90 percent because of timely better treatment.
The chief minister visited the medical store of the NICH and directed the Director NICH to expedite the work of under construction block. There is lot of pressure on the NICH, therefore it must be upgraded.
Latter talking to media the chief minister said that he was taking serious measures to improve health services. "I am really sorry that with my arrival patients and their attendants faced some inconvenience but without visiting you cannot assess the plight of the institutions," he said.
He issued directives that on his movement no road would be closed and also slashed his protocol further. On his return to CM House his car drive through the traffic and stopped at the signals. DNA