Chinese county eyeing exchange of agricultural products with Pakistan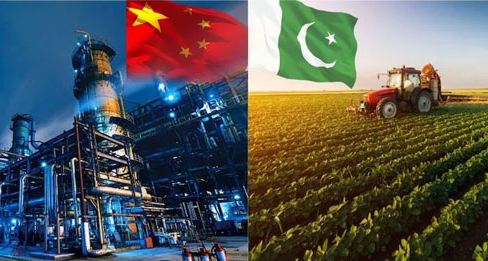 HANZHONG, July 1 (DNA): Officials of Mian County, an agriculture-based county in Shaanxi Province in northwestern China, is discussing with Pakistani counterpart about the exchange of agricultural products.
According to China Economic Net (CEN), the exchange will be based on the local specialties of the two sides, such as Chinese medicine and black tea and Pakistani mango and rice.
Apart from the barter trade of agricultural products, the exchange of high-yield crop varieties shall also be included in the cooperation.
"The cooperation is expected to start from the southern areas of Pakistan, especially Sindh", Abdul Ghaffar Shar, a postdoc research fellow of Northwest A&F University who has been facilitating the cooperation told CEN.
"For example, Sukkur or Khair pur is suitable for the cultivation of Chinese medicine, and Larkana provides fertile soil for rice", he added.
Chinese medicine and tea industries are two pillars of agricultural development in Mian County. Once an impoverished place, the county has witnessed over 50,000 people lifted out of poverty by leveraging its agricultural resources.
With over 20 Chinese medicine processing companies across the county, it is processing over 3600 tons of Chinese herbal medicine with annual sales of more than 47 million yuan.
Hanzhong City where Mian County is located is one of the earliest places to plant tea in China. Over one million local people are engaged in the production, operation, and service of the tea industry.
Currently, there are over 200,000 acres of tea gardens in the city, producing 64,000 tons of tea leaves annually worth over 37 billion yuan.
High latitude, high altitude, high probability of cloud, soil rich in zinc and selenium, and free from pollution… The place is endowed with superior natural conditions to develop tea industry, which is further empowered through integration with tourism and health industries.
According to Abdul Ghaffar Shar, the prospective county-to-county agricultural cooperation gives better play to the advantages of the two sides and facilitates Pakistan to benefit from China's experience in agricultural development.