China, Pakistan launch direct rail between Kumning, Karachi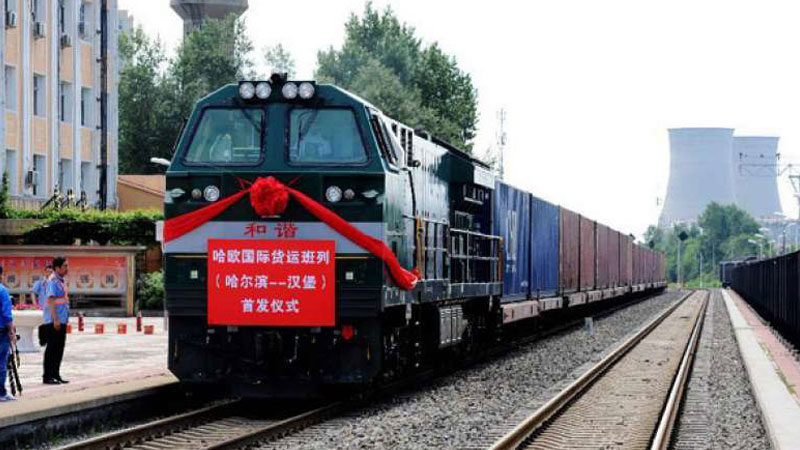 KARACHI, DEC 01, (DNA) – China and Pakistan have launched direct rail and sea freight service, linking southwest Chinese inland Yunnan province with Karachi, China's Xinhua news agency reported.
The cargo train loaded with 500 tonnes of commodities left Kunming, capital of Yunnan, for Karachi on Wednesday, marking the opening of the new route.
The freight line will cut transport cost by over 50 percent compared with past services.
"The commodities will first arrive in Guangzhou and will be shipped to Pakistan," said Wu Jianlie of New Silk Route Yunnan Ltd.
"This is part of maritime Silk Route initiative. It helps local firm increase their exports to the world," he said.
The new rail-sea freight service will cut logistics cost by over 50 per cent compared to past services.
Li Xiaoyu of NT New Technologies Ltd said that the inland Yunnan province was inconvenient to logistics.
"This initiative has helped reduced costs by a large margin which can help firms transport good to a large market effectively and efficiently.  It will open a window to know Yunnan province," he said.
The service is part of the Martime Silk Route Initiative which connects the western part of China. The China Pakistan Economic Corridor (CPEC) is an extension of the project.=DNA
==============