Canadian MP Shafqat Ali says Canada is open to Pakistani students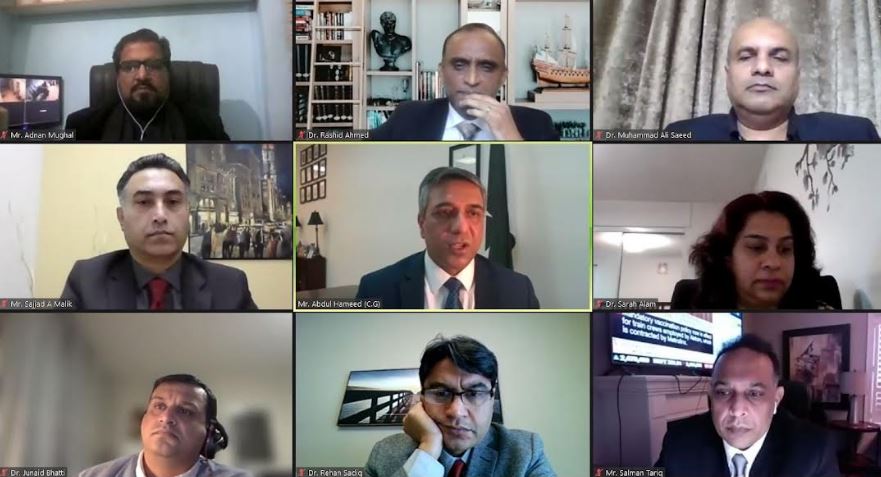 ISLAMABAD, Dec 7: Member Canadian Parliament Shafqat Ali has urged the Pakistan students to actively consider Canada as a choice destination for higher education as the Canadian government openly welcomes international students and provides them enabling atmosphere to complete education and possibly take up work and permanent living in Canada under the immigration policy pursued by the Canadian government.
He was addressing a webinar arranged by the Pakistan High Commission Ottawa and Consulate General of Pakistan Toronto on 'Student Direct Stream (SDS) and opportunities for Pakistani students in Canada". This was the second of webinars arranged within two weeks to inform and educate the Pakistani students and their parents on the educational opportunities available in Canada following inclusion of Pakistan in Student Direct Stream, an initiative launched by the Canadian authorities to fast-track visa processing of international students from select countries, including Pakistan.
The event was moderated by Consul General of Pakistan Toronto Abdul Hameed while the panelists included MP Shafqat Ali, several educationists, lawyers, consultants, and public policy experts, including Dr. Muhammad Ali Saeed, Dr. Rehan Sadiq, Dr. Rashid Ahmed, Dr. Junaid Bhatti, Mr. Sajjad A. Malik, Mr. Salman Tariq, Mr. Adnan Mughal and Dr. Sarah Alam.
MP Shafqat Ali who represents the ruling Liberal Party in the Canadian Parliament, said he knew the Pakistani community and the students were faced with issues related to slow processing of student visa but the issue needed to be seen in a wider context, particularly the number of Pakistani students in comparison with their peers and populations from other countries. There were also issues related to lack of promotion of Canadian education in Pakistan and the difficulties faced by students in filling out their visa forms for lack of guidance.
Consul General of Pakistan Toronto Abdul Hameed noted that the Canadian education system held out certain advantages such as high quality of education, open and welcoming Canadian society and permission for students to work part time. However, due to factors like high tuition fee, COVID-19, visa processing time and the lack of awareness among Pakistani applicants about the Canadian education system the number of Pakistani students in Canada had not increased in the last few years.
Sharing their views, other panelists noted that Canada had hundreds of educational institutions where the tuition fee ranged between 7000-8000 CAD to 50,000 CAD and the Pakistani students needed to pick suitable institution as well as educational program to reap full benefits of education to further their future goals and aspirations.
The panelists urged the Canadian universities and colleges to consider like their counterparts in Great Britain to start forging partnerships and linkages with colleges and universities in Pakistani to create a favourable eco-system for the Canadian education in Pakistan as the Pakistani students traditionally prefer the UK, the US and the Australian colleges and universities for education.
It was noted that the minimum age for international students in Canada was 18 years and they were required to possess at least 12 years, and preferably 16 years, of education to apply for any academic programme in Canada. The panelists advised the students to consider applying to Canadian colleges as many of these colleges offered admissions thrice a year for lower fees and less time in visa processing.