Asif Zardari voices people's concerns: Suhail Anwar Sial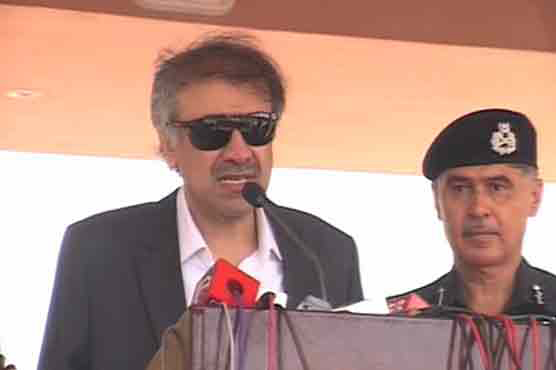 LARKANA, NOV 03 (DNA)  – In a ceremony related to distribution of threshers and Rotavators among farmers and settlers in Larkana, Sindh Home Minister Suhail Anwar Sial said that Nawaz Sharif complains that former president Asif Zardari has altered his rhetoric but in reality, Mr. Asif Zardari is just voicing people's concerns.
Reverting back to the objective of the ceremony, Suhail Anwar Sial said that a new agricultural policy will be formed from December 1 with cooperation from farmers and settlers on the instructions of PPP Chairman Bilawal Bhutto Zardari. "With help from the World Bank, Sindh government will provide latest agricultural machinery to the farmers so they may become able to raise better quality crops"
Furthermore, he stressed that seed registration and control of rice mills owners fall under the domain of federal government which has badly failed in maintaining the agriculture status of Pakistan.
After his address, the Interior Minister of Sindh distributed threshers and rotavators among farmers and settlers and ordered the inquiry of the matter when some settlers complained of distribution of defective machinery earlier.