Asia's economy expected to grow steadily in 2016, 2017: ADB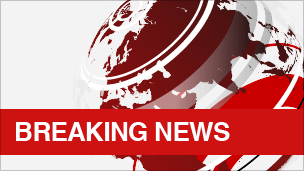 JAKARTA, 27 SEPT (DNA) – The Asian Development Bank (ADB) estimates Asia's economy to expand at a steady pace this year and next year amid contractions in some other countries, still warns of possible capital outflows.
The bank expects the gross domestic products in the region to accelerate 5.7 percent in both years supported by growths in China and India, the bank said in a statement on Tuesday.
"Strong growth in China and India is helping the region maintain its growth momentum. Still policymakers need to watch for downside risks including potential capital reversals that could be triggered by monetary policy changes in advanced economies especially the U.S.," said Juzhong Zhuang, deputy chief economist of the bank.
In April, the IMF lowered its forecast for global growth this year 0.2 percentage points to 3.2 percent, and 0.1 percentage points to 3.5 percent for next year, saying that the global economy grows at a sluggish pace that leaves the world economy more exposed to risks.
After refraining from taking hawkish policy days ago the U.S. Federal Reserve may take such stance in its upcoming December's meeting as it was stated by one of its senior officials.
For South Asia, the ADB projected the sub-region, driven by Indian economy, will retain its rapid economic expansion with growth expected 6.9 percent this year and 7.3 percent following year, supported by strong private consumption.
While the tax reform endorsed this year and progress in restructuring bank balance sheets should help revive investment and propel its expansion 7.8 percent next year.
Southeast Asian economies are expected to grow 4.5 percent this year amid robust government infrastructure investment, and for next year, the sub-region is forecast to enjoy a hike of demands from advanced countries, and higher prices of commodities.
But, for Indonesia, the bank trimmed its GDP growth forecast to 5 percent this year from its initial estimate of 5.2 percent, Steve Tabor, director at the bank said at the Plaza Office on Tuesday.
For central Asian economies, the sub-region will remain under pressure from still depressed oil and gas prices, lower external demand, and lower remittances. Growth for the sub-region is now revised downward to 1.5 percent this year from the previous forecast in March of 2.1 percent.
Global fund managers are on "wait and see" the ongoing presidential poll process in the United States, a process which may determine the direction of global capital flows. DNA