Ambassador Javed's efforts secure release of 82 Pakistani Prisoners in Bahrain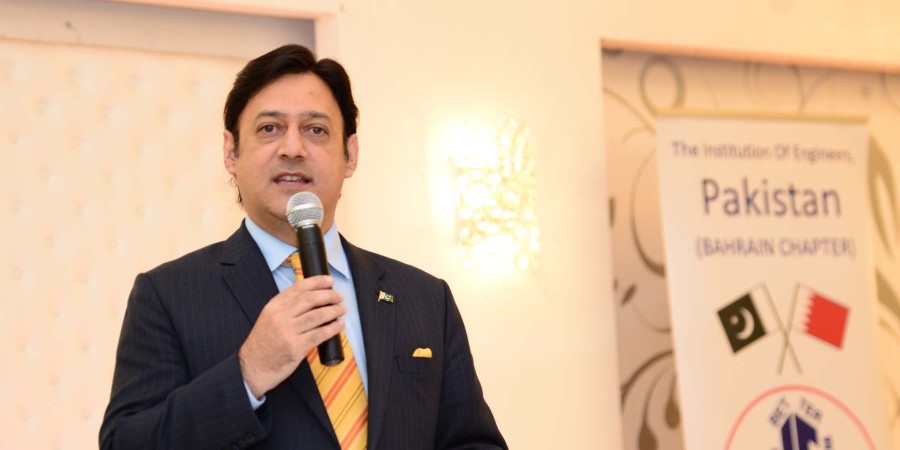 BAHRAIN, 04 JULY, (DNA) – Special efforts by Ambassador Javed Malik and Pakistan Embassy in Bahrain have been instrumentally successful in the release of 82 Pakistanis prisoners that received a Royal Pardon by King Hamad Bin Isa Al Khalifa on the happy occasion of Eid Ul Fitar.
In May 2016, Ambassador Javed Malik had personally visited the central jail in Bahrain along with a team of officials from Pakistan Embassy in Bahrain to meet with the Pakistani prisoners and take up their matter with the relevant authorities in Bahrain.
Speaking about the initiative, the Ambassador said "it has always been my priority to assist and serve destitute Pakistanis who found themselves in challenging circumstances, and we continued to pursue the matter in accordance with the local laws, I must say that the Bahraini Authorities led by the Interior Minister and his team have been very helpful and cooperative with the Pakistani Embassy".
While paying rich tribute to the King of Bahrain, Ambassador Javed Malik said that "the Royal Pardon by His Majesty King Hamad Bin Esa Al Khalifa reflects his Compassion, Benevolence and Magnanimity and his strong commitment to justice and fairness, and on behalf of the released prisoners, I express my sincere gratitude to His Majesty".
Ambassador Javed Malik said that, Pakistan Embassy in the Kingdom of Bahrain and all the officials including the Community welfare Attaché, Head of Chancery and team have been directed to remain fully dedicated, committed and actively engaged to facilitate the community and address any problems faced by them, and it gives us immense pleasure to see that fellow Pakistanis who have been released will soon be united with their loved ones. Efforts are now underway to repatriate the released the Pakistani Prisoners.
Ambassador Javed Malik appreciated the valuable support of the Ministry of Foreign Affairs Islamabad and all the associated officials and thanked them for their continued guidance. =DNA