Accountability court summons Ishaq Dar's sons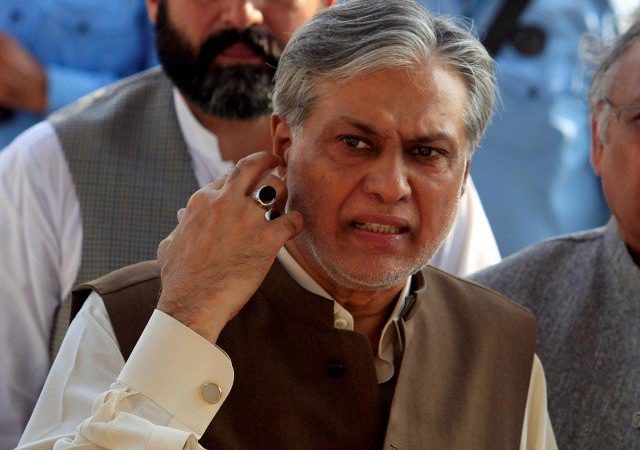 ISLAMABAD, NOV 01 (DNA) –The accountability court hearing a National Accountability reference against Finance Minister Ishaq Dar pertaining to his assets beyond means has summed his sons.
Dar, who is currently in London, is also likely to return to Pakistan on November 2 to appear before the court on Thursday.
The court on Monday had issued bailable arrest warrants for Dar after he failed to appear before the court in connection with a NAB reference pertaining to his assets beyond means.
Interestingly, both Sharif and Dar first headed to Saudi Arabia to perform Umrah and then went to London. The court issued similar orders against both the key politicians of the ruling Pakistan Muslim League-Nawaz (PML-N) following their absence from the court.
In the reference, NAB has alleged that the finance minister acquired assets and 'pecuniary interests' and resources beyond his known sources of income in his own name and in the name of his dependents amounting to Rs831.678 million.