Accountability court orders Ishaq Dar to appear in person on Nov 14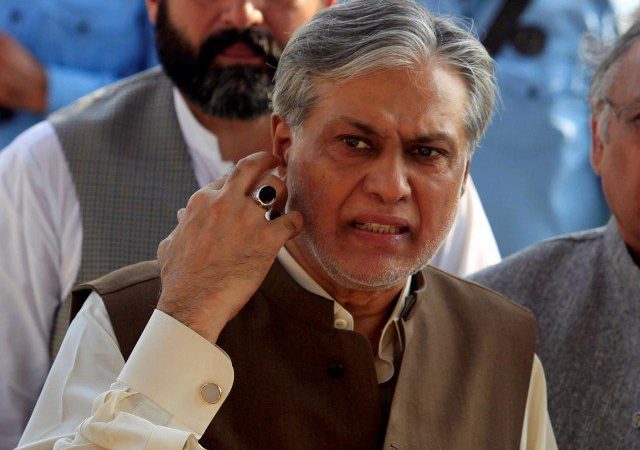 ISLAMABAD: Accountability court has ordered the incumbent finance minister's surety giver to appear in person and ensure that Ishaq Dar also appears before the court on the next date of hearing – November 14.
Accountability Court Judge Muhammad Bashir while giving a warning to the surety on Wednesday remarked that the court would confiscate surety bonds worth Rs5 million if they failed to appear before the court.
Meanwhile, the court rejected NAB's request to issue non-bailable warrants of arrests against Dar. His bailable warrants are still intact.
Dar's counsel was to formally file an application to appoint Zaafir Khan as his pleader in court so that the proceedings and hearings are not disturbed.
The finance minister had appealed on the basis of medical exemptions for future hearings. The judge remarked that the application pertaining to exemption from personal appearance and appointment of a pleader would be looked into once Dar personally appears before the court.
On September 27, an accountability court in the federal capital on Wednesday indicted Finance Minister Ishaq Dar for amassing assets beyond his known sources of income and directed the prosecution to produce witnesses and evidence.
Appearing before the accountability judge, Dar pleaded not guilty to the charges levelled in the National Accountability Bureau (NAB) reference filed against him on the orders of the Supreme Court in its July 28 judgment in Panamagate case.