Yasir becomes fastest cricketer to reach 100 Test wickets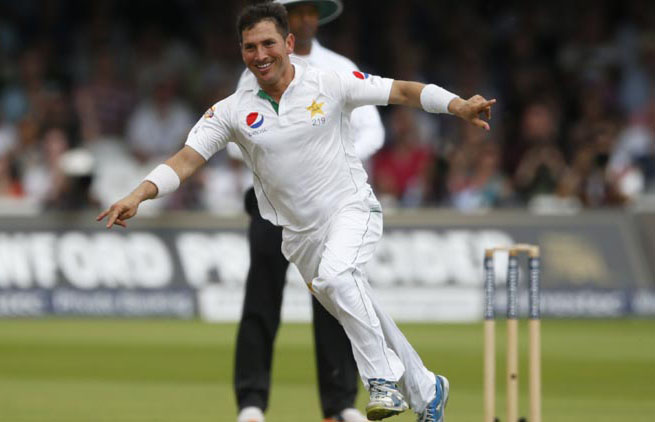 KARACHI OCT 16(DNA): Pakistan's leggie Yasir Shah became the fastest Asian Cricketer to reach 100 Test wickets on Sunday when he claimed the wicket of Miguel Cummins in Dubai.
Yasir reached the milestone of 100 Test wickets in his 17th appearance, which makes him fastest from Asia to reach 100 wickets in Test career, surpassing India's Ravichandran Ashwin.
Ashwin, who reached 100 Test wickets in 18 Tests, had earlier wished Yasir Shah good luck ahead of the Dubai Test as the Pakistani spinner was eyeing to break the record of Ashwin.
"Good luck, may the force be with him. He is such a delight to watch," Ashwin had tweeted on Wednesday, responding to a news of Yasir Shah eyeing to break his record.
Yasir started Dubai Test with 95 wickets in 16 appearances, needing 5 in the second, and finished with figures of 5 for 121 in the first innings to add another feather to his cap.
Yasir is also the fastest to reach 100 wickets mark in last 85 years of Cricket history.
100 Test wickets in 17 appearances has also made Yasir Shah jointly the second fastest to reach the milestone, along with Australian Clarrie Grimmett who reached 100 wickets in 17th appearance in 1931.
He's also jointly second fastest bowler to reach 100 Test wickets, along with England's Sydney Barnes, Australia's Charlie Turner and Australia's Clarrie Grimmett.
The record of being fastest bowler to reach 100 wickets mark remain with George Lohmann of England who completed 100 wickets in his 16th appearance.DNA