Modi terms Pakistan as 'mothership of terrorism', asks BRICS leaders to take actions against it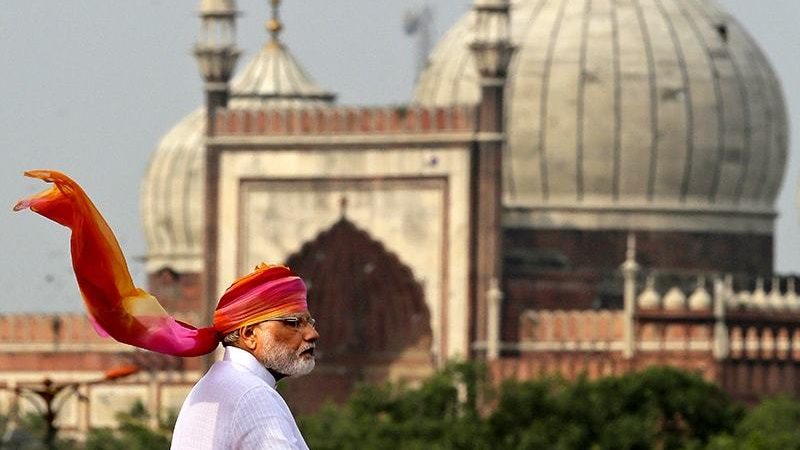 Indian Prime Minister Narendra Modi in a meeting with fellow BRICS leaders on Sunday in Goa urged them to take a strong united stand against the "mothership of terrorism" in the South Asian region, in a thinly veiled reference to Pakistan.
Modi said a country in India's neighbourhood held links to "terror modules" around the world, which BRICS ─ a bloc consisting of Brazil, Russia, India, China and South Africa ─ should strongly condemn.
"In our region, terrorism poses a grave threat to peace, security and development."
"Tragically the mothership of terrorism is a country in India's neighbourhood," Modi said without naming Pakistan.
"Terror modules around the world are linked to this mothership. This country shelters not just terrorists. It nurtures a mindset. A mindset that loudly proclaims that terrorism is justified for political gains."
"It is a mindset we strongly condemn. And against which we as BRICS need to stand and act together. BRICS must speak in one voice against this threat," he said.
Modi has been using the BRICS summit an an attempt to isolate Pakistan following a surge in tensions between the two countries.
Analysts are sceptical of India's chances of securing a joint BRICS condemnation given China's strong diplomatic support for Pakistan and Russia's efforts to forge closer defence ties with Islamabad.
Modi in his closing remarks at the end of the two-day summit told reporters that BRICS leaders had been unanimous in recognising the threat posed by terrorism to economies globally.
The sponsors of terrorism were "as much a threat to us as the terrorists themselves", Modi said.
In their joint statement later Sunday, the BRICS leaders condemned recent attacks against some of its members "including that in India" but made no mention of Pakistan.
"We strongly condemn terrorism in all its forms and manifestations and stressed that there can be no justification whatsoever for any acts of terrorism, whether based upon ideological, religious, political, racial, ethnic or any other reasons," the statement said.
The Indian prime minister stepped up a drive to isolate Pakistan diplomatically after the Uri army base attack.
Hours after the attack occurred, Indian Home Minister Rajnath Singh termed Pakistan a 'terrorist state'. India also accused Pakistan of involvement in the attack.
The Uri attack occurred days before Prime Minister Nawaz Sharif was set to address the United Nations General Assembly regarding Indian human rights violations in held Kashmir.
Following the attack, India claimed to have conducted a cross-border 'surgical strike' against 'launch pads of terror' in Azad Jammu and Kashmir ─ a claim Pakistan has strongly rejected.
Pakistan maintains India is attempting to divert the world's attention away from 'atrocities' committed by government forces in India-held Kashmir.
Pakistan and India have locked horns over the Kashmir issue since Indian forces stepped up a crackdown against protesters after Hizbul Mujahideen commander Burhan Wani was killed by government forces in July.
Over 80 people have been killed and hundreds of protesters injured in clashes with Indian security forces.