Woman killed, 51 injured in KP as 6.9 quake hits country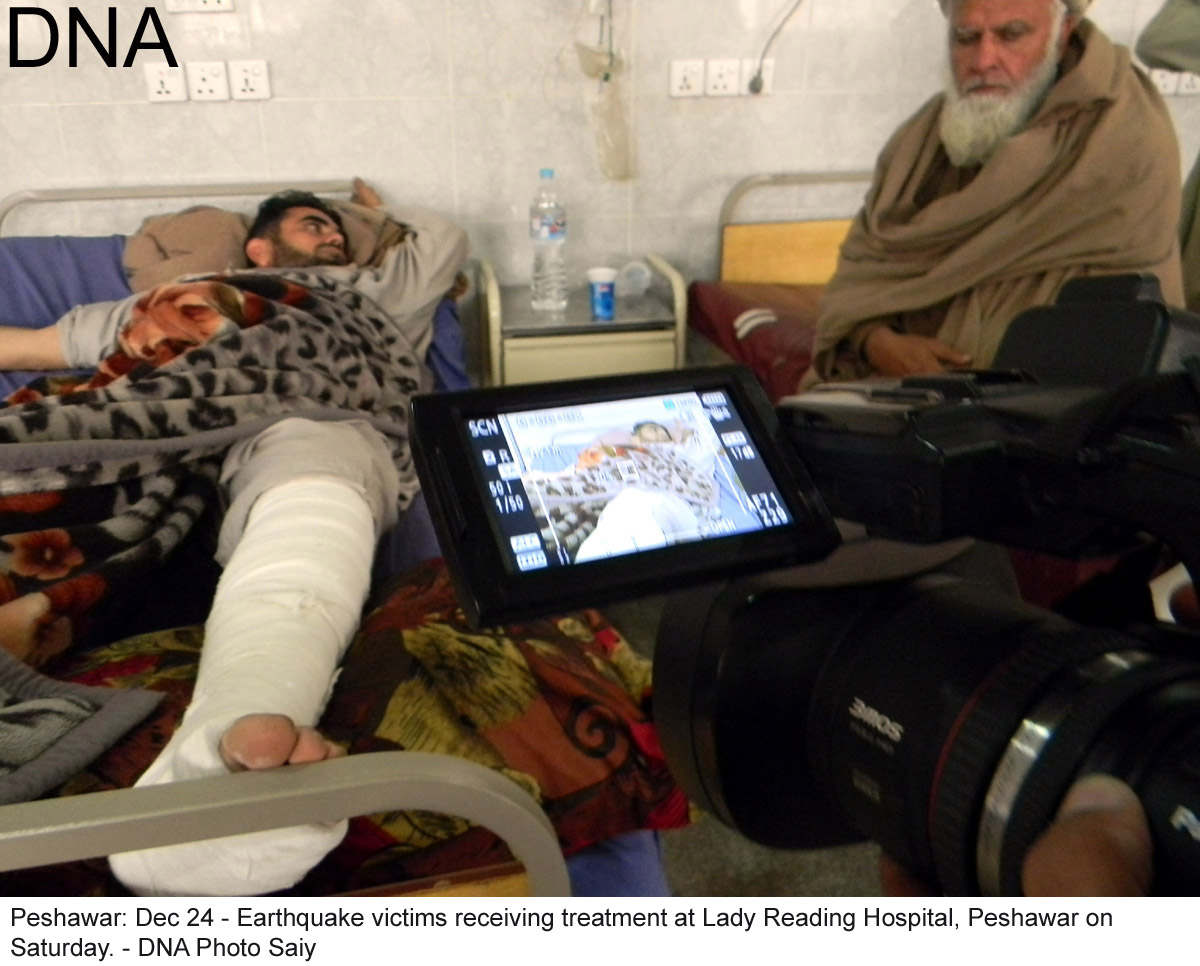 PESHAWAR, 26 DEC (DNA) – 6.9 magnitude earthquakes on early Saturday claimed a woman's life while at least 51 have been reported injured.
A woman in Gilgit-Baltistan reportedly was killed in a quake-related incident. As many as 51 people have been injured in different parts of Khyber Pakhtunkhwa (KP). Epicentre of the quake was Hindu Kush in Afghanistan's Parwan province while depth was 197 Kilometres (Km).
The 6.9 magnitude quake left the historic wall in Peshawar's tehsil Gor Gathri which was renovated a year ago in cracks. The wall which is a reminiscent of Mughal era should have been repaired after the October quake that jolted Pakistan around two months ago.
Several other installments have suffered partial damages in different parts of the province. Government Girls High School Begum Shahabuddin's building is also reportedly vulnerable to collapse after the quake.
Provincial Disaster Management Authority (PDMA) has stated that details of destruction after the quake are being collected. On October 26, 8.1 magnitude earthquake, with epicenter in Afghanistan had claimed more than 250 lives while more than 2,000 were injured mainly in Khyber Pakhtunkhwa and northern parts.
The quake was centered near Jurm in northeast Afghanistan, 250 kilometres (160 miles) from the Afghan capital Kabul and at a depth of 213.5 kilometres.
National Disaster Management Authority (NDMA) had reported that more than 25,000 houses were damaged in the massive quake. Under a package announced by Prime Minister Nawaz Sharif, Rs 600,000 were announced for families of each deceased and Rs 100,000 to injured persons.
PM Nawaz also announced Rs 200,000 each for the ones who survived but lost body parts in the disaster. The Prime Minister said that Rs 200,000 would also be given for the construction of completely damaged houses while Rs 100,000 each for the partially damaged houses.
Pakistan Army had conducted a large-scale relief and rescue operation that last for weeks following the quake. DNA
—————————————