Super-maxi Wild Oats takes lead in Sydney to Hobart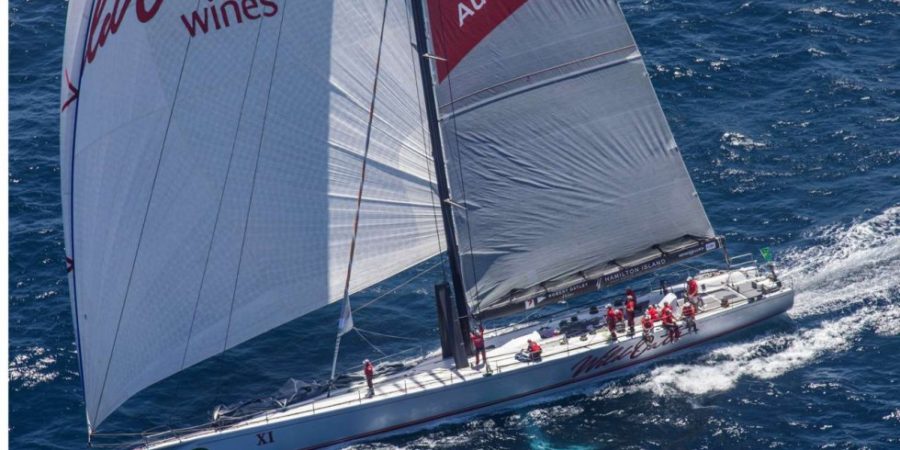 DEC 26, (DNA) – Eight-time line honours winner Wild Oats XI overcame a botched start to take a narrow lead in the Sydney to Hobart yacht race Monday as the fleet of 88 boats rushed down Australia's east coast at record-breaking speed.
Supermaxi Perpetual Loyal was first through Sydney Heads for the second straight year after race favourite Wild Oats missed the start and was forced to pick its way through a fleet of smaller yachts.
But later on Monday, as the fleet sped down the coast of New South Wales state at a pace which made a race record a possibility, the 100 foot Wild Oats was three kilometres ahead of Perpetual Loyal.
Hong Kong businessman Lee Seng-huang's entrant, Scallywag was in third place a further three kilometres behind.
Perpetual Loyal made the best of one of the most eventful starts in race history to lead the fleet out of Sydney Harbour at the start of the 628 nautical mile passage to Hobart on the island state of Tasmania.
Forecasts of premium sailing conditions have led to predictions the 72nd edition of the classic ocean race will be won in race record time.
Wild Oats is favoured to take line honours for the ninth time but had to scramble to stay in touch with its main rivals early on. By the first mark it had recovered to third place and as the fleet headed south it steadily improved its position.
The four main contenders for line honours, the supermaxis Wild Oats, Perpetual Loyal, Scallywag and CQS, all had their spinnakers unfurled shortly after clearing Sydney heads on Monday.
Their rapid early progress made it more likely the Sydney to Hobart race record, held by Wild Oats since 2011, may fall. The record stands at 18 hours, 23 minutes, 12 seconds.
"I think it does look optimistic for a race record," Wild Oats tactician Iain Murray said. "The breeze is kind, there's a lot of northerly quadrant wind.
"The race record is not actually that fast, it's 17 knots average or something like that. We averaged 21 knots in the Brisbane to Keppel race earlier in the year. In a couple of knots of current, there's plenty of opportunity for these 100 footers to go faster than the race record."
Scallywag skipper David Witt was emphatic "the race record will be broken."
"Our routing has got one day 11 hours to the Iron Pot [island]," he said. "That's seven hours inside the record and with about 12 miles to sail."=DNA
====================