Webinar on "Afghanistan's Humanitarian Crisis: Int'l Recognition and Regional Challenges"organized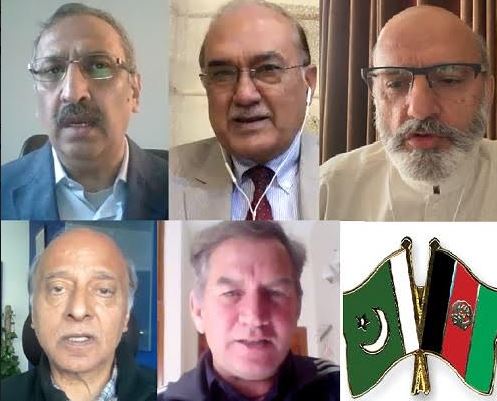 Islamabad, /DNA/ – A national webinar on the topic of "Afghanistan's Humanitarian Crisis: International Recognition and Regional Challenges", was organized by Pakistan House, an Islamabad-based think tank. In his welcoming address Muhammad Athar Javed, Director General Pakistan House stated that the world community must provide necessary economic support to the Taliban government so they can resolve the issues of Afghan people.
The looming humanitarian and security challenges can generate more complexities as far as the peace in South Asia is concerned. Pakistan is playing a key role and hosted an emergency OIC conference to speed up the economic support process to the Taliban government. The West along with Russia, China and other regional countries can play a timely role in sustaining a peaceful Afghanistan.
In his keynote address, Lt. General Naeem Khalid Lodhi (R), former Defence Secretary remarked that the countries with desire to destabilize Afghanistan again will not succeed and Taliban with the support of regional and international stakeholders will override the humanitarian crisis, however the situation in Afghanistan grows increasingly dire, Pakistan has informed India that it will allow the transportation of wheat and life-saving medicines from India to Afghanistan through its territory this was a good decision.
Afghan Infrastructure is badly collapsed economically and militarily. 
Speaking at the webinar, Mr. Imtiaz Gul, Executive Director, (CRSS) said that the European countries trying to assist Afghanistan financially Germany pledged $400 Million and proving salary to Afghan teachers. International organizations are trying best to tackle humanitarian crisis.
The UN Security Council adopted a resolution on 30 August calling for "enhanced" humanitarian assistance. Making that happen will require an urgent increase in donor funding, easing of sanctions, regional cooperation on air bridges for aid delivery and perhaps most difficult persistent attention from Western governments that may prefer to move on from defeat in Afghanistan. Multiple restrictions have been implemented on Afghan society including women that needs to be removed by the Taliban government. So they able to align themselves with rest of the world. 
Brig Ishaq Khattak (R), Academic and Afghan expert said that thousands of displaced people in Kabul have been sleeping in the open air, and only a minuscule portion of them escaped during the international airlift that ended on 30 August. Prior to the Taliban takeover, India had been influencing decision making process and also became Afghanistan's biggest regional donor which was primarily aimed to establish anti-Pakistan entities inside Afghanistan. With the Taliban government, it is hoped that New Delhi will only focus on humanitarian aspect to support Afghanistan. Mr. Hassan Khan, Anchor, Khyber TV and senior Afghan expert remarked that unprecedented numbers of civilians were killed and injured in the early months of 2021. Afghanistan is not only Kabul and Jalalabad there are 34 provinces in Afghanistan and situation is extremely bad and out of hand.
Afghanistan is facing major financial issues shortage of cash and the buying power of people is minimized. More than 60% of Afghans are facing food and medicine shortage, no doctors and no basic life facilities. Doctors, contractors and hospitals have not been paid for months. It is the responsibility of the US, NATO and all other regional countries to support Afghan people. In my view the way forward is to immediate release all the pledges that are being committed by the donors. All speakers agreed that Russia and China should play lead role in supporting Taliban government and save Afghan people from a dire humanitarian crisis.