Overseas Pakistanis, families to get free health facilities in Islamabad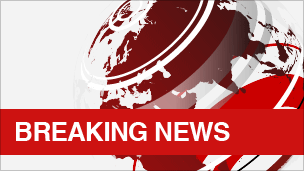 ISLAMABAD, October 02 (DNA): Chairman Board of Governors, Overseas Pakistanis Foundation (OPF), Barrister Amjad Malik has said a proposal was under consideration to establish a hospital in the federal capital for providing free health facilities to the Overseas Pakistanis and their families.
He said presently two hospitals under OPF were operating in Mirpur, Azad Jammu Kashmir and Dera Ismail Khan each which were only providing eye treatment facility to the OPs on small scale.
"A hospital to provide all medical facilities to OPs and their families was direly needed and the Board was considering a proposal to establish it in capital to facilitate the OPs and their families", Barrister Amjad Malik said in an interview on Sunday.
He said the Board was also considering a proposal to establish a school at Dubai, UAE to provide education facility to the children of OPs there.
He said, during his visit to Dubai, he observed there were around 5000 OPs children who were not going to schools and this step would enable them get education facility.
Presently, there were 20 schools and four colleges working under OPF in different parts of the country and this new school will be the first-ever initiative outside the country, he said.
Barrister Amjad Malik, who himself was Overseas Pakistani and belonged to United Kingdom, said Overseas Pakistanis Convention will be held by December in the year 2017 and the preparations will start from now to make it a successful event.
He said over 400 OPs from different fields of life would participate in the convention which will be inaugurated by the Prime Minister.
The chairman BoG, OPF also revealed that the Board had recommended to mark December 18 as Overseas Pakistanis Day every year to acknowledge the huge contribution of eight million OPs to the country' economy in the form of remittances.
To a question about the issues being faced by OPs regarding the issuance of National Identity Card for Overseas Pakistanis (NICOP), he said the Board was initiating efforts to exempt the OPs over sixty years of age from paying the NICOP fee.
He said, during a meeting with National Database and Registration Authority (NADRA) higher officials, he had conveyed that the OPs were facing problems due to higher fee of online NICOP application processing and discontinuation of mobile registration teams facility.
The NADRA officials assured him that the issues of OPs would be resolved on priority basis, Amjad Malik said.
About the issue of stranded workers in Saudi Arabia, he said around 5,300 families of Pakistani workers stranded in Saudi Arabia had been paid Rs 50,000 per family as compensation, as per data available through the Pakistani Embassy there.
He said the rest of the families would be given the cheque of compensation as soon as their data would be available to the OPF through the embassy.
He said `one window facility' was established in the Pakistani Embassy in Saudi Arabia on urgent basis to resolve problems of the stranded workers instantly. A helpline was also installed there.
To a question regarding increasing the number of Community Welfare Attaches (CWAs) in the countries having Pakistani labour, he said their numbers will be increased according to the requirement. =DNA