Bilawal Bhutto, Sirajul back PM on Kashmir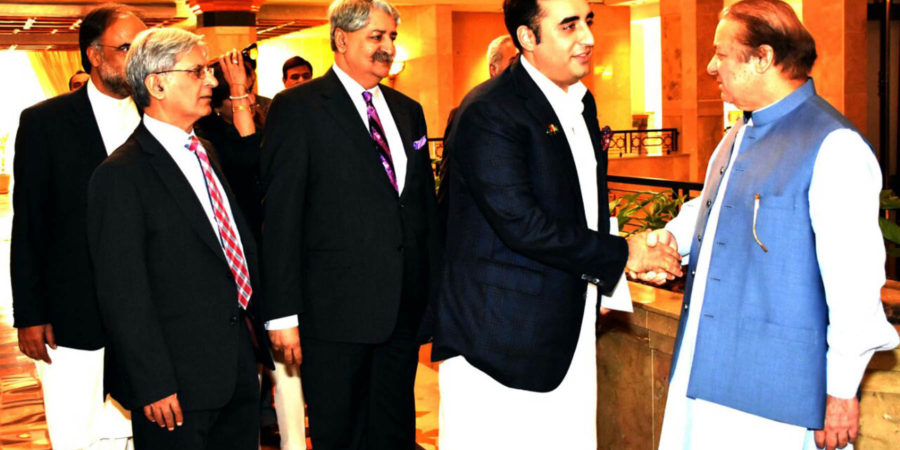 ISLAMABAD, OCT 03 (DNA) -Despite our differences with the government on multiple issues, we r with you Prime Minister on Kashmir issue and Indian aggression along LoC. We will support you as PPP has taken a clear stance on these issues, said Bilawal Bhutto Zardari, on Moday.
"This is a turning point in Indo- Pak relations.  A united Pakistan can counter Indian aggression.  Working together, we can achieve our national security goals.  On today's issue, Mr. Prime Minister, you and I will be working in a harmonious manner.  There is no military solution of the kashmir dispute", Bilawal Bhutto said.
Meanwhle,  Siraj ul Haq extended congratulations to the Prime Minister on holding this meeting  at this critical juncture. He said that the PM's UNGA speech was highly reflective of of the sentiments of the people of Pakistan. We are with the government, valiant armed forces and the People of Pakistan.  We want that today a unified message for Pakistan and Kashmir  should be formulated in the  national interest .=DNA
===============