Uzbekistan's Presidential Elections – 2023: early voting in Pakistan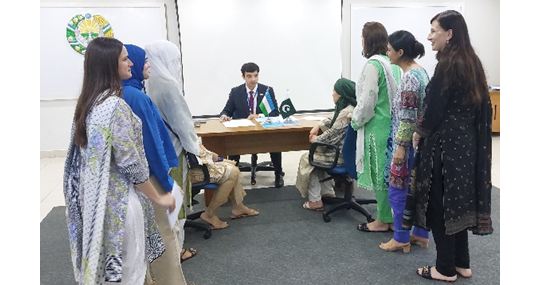 Lahore, /DNA/ – On July 3-4, 2023, the Embassy of Uzbekistan in Pakistan organized early voting in the Presidential Elections of Uzbekistan in Lahore and Karachi. The voting process was organized in accordance with the Electoral Code.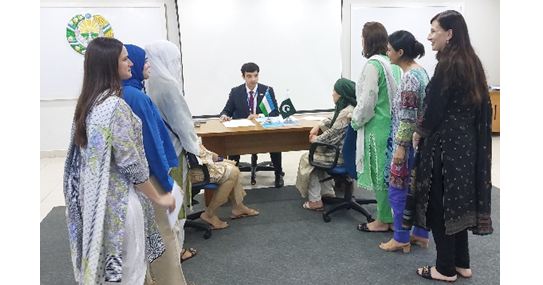 This political event was attended by citizens of Uzbekistan living in these cities and adjacent territories.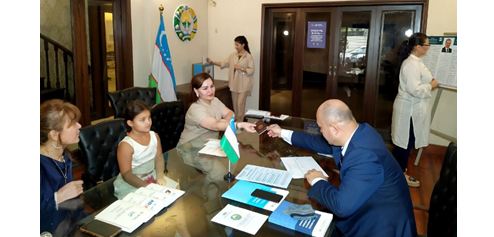 In the polling stations voters have got acquainted with the candidates and their pre-election programs.
The updated Constitution of the Republic of Uzbekistan has been distributed among citizens, the new version of which was approved at a national referendum on April 30, 2023.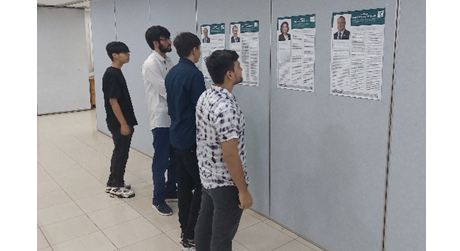 The citizens of Uzbekistan noted the importance of large-scale reforms carried out in the country in all spheres of life, their social oriented nature, highly appreciating the priority of protecting the interests of the citizens in the structure of relations between society and state.
"Today we participated in an important political event and voted for the future of our Uzbekistan. We are confident that the President-electwill serve for the further development of our Motherland", said young compatriots Kamila and Alina Saed.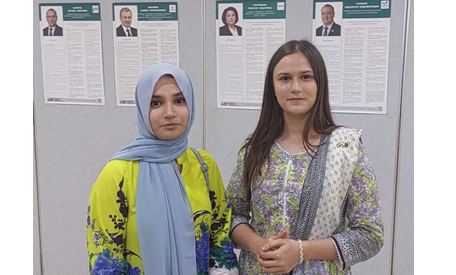 "Despite the fact that we are abroad, our country ensures the observance of our constitutional rights. We feel our involvement in the reform processes in Uzbekistan, the significance of our choice. This pleases us. Such relations with citizens living abroad increase their sense of personal responsibility for the future of the Motherland", – said Mrs. Jamila Arifbaeva.
The citizens also expressed hope that the results of the Presidential Elections will form a solid foundation for the intensive implementation of the goals for the construction of a New Uzbekistan.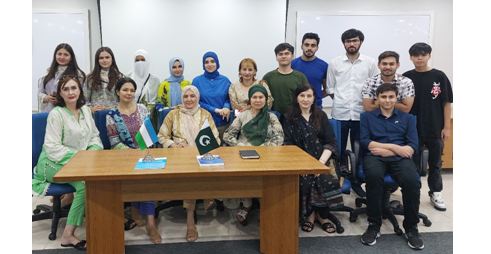 "Elections are the event for common political decision of the people, the beginning of a new stage in the development of statehood. Therefore, it is necessary to take the elections seriously. Citizens of Uzbekistan in Pakistan carefully monitor the election campaign of all candidates, their proposals for the further development of our country. The election platform of all candidates is aimed at ensuring the uninterrupted continuation of the reforms carried out in the country. They differ only in the mechanisms for achieving a common goal. Based on this, today we made our choice – we voted for the candidate whose proposals are close to our ideas about the future. We are confident that the election results will serve to continue the processes of renewal and development of Uzbekistan,", – Albina Kurtbedinova said.
Citizens of Uzbekistan can also take part in the Presidential Elections and vote on July 9 (Sunday) at the Embassy of Uzbekistan in Islamabad.