US ties with Pakistan complicated but vital: State Department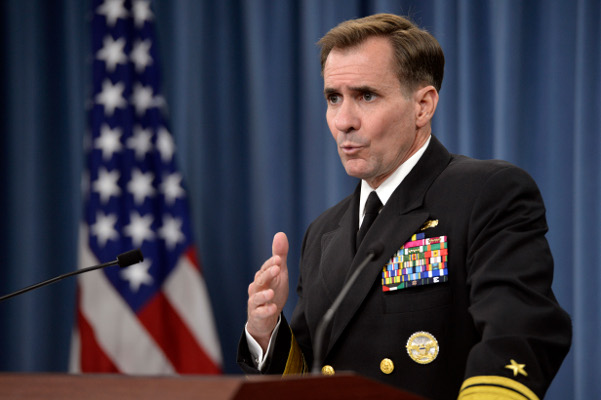 WASHINGTON, 15 MAY (DNA) – The relationship between United States and Pakistan is important and vital even if they are 'complicated' at times, state department spokesman said.
"It is an important, vital relationship that we strongly believe in. Is it complicated at times? Absolutely, it is," US State Department spokesman John Kirby said when asked to comment on Sartaj Aziz's recent statement about the relationship between the two countries has been under stress for the past three months.
"Do we see eye to eye on every issue with Pakistan? No, we don't. But that's why the relationship matters so much, because we have shared threats and shared concerns, shared interest in the region, and we're going to continue to work at it," Kirby said in a daily press briefing in Washington.
"I would not share that characterisation of it," the spokesperson replied when a reporter asked if he would acknowledge that this was not "the best of relationships at this point". "It is an important relationship that we continue to work at very, very seriously, and we're going to remain committed to," he said.
Kirby noted that Pakistan had reopened the Torkham border with Afghanistan after weeks of tensions and advised both countries to keep it open. "We want to see it stay open … and we want to see both sides to work through these differences," he said. DNA