US Pakistan F-16 deal and the rut of history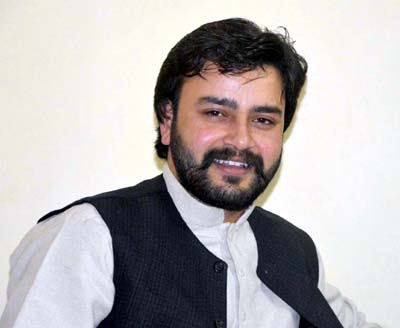 By Adnan Yousaf 
US-Pakistan F-16 deal expired when United States refused to hand over eight F-16 fighter jets to Pakistan at the subsidised rate of $270 million and asked Pakistan to make the full payment for the aircraft from its national resources. Though Pakistan was in dire need of these aircraft for counter-terrorism operations, it chose not to pay $699 million for the aircraft which were previously financed through the US Foreign Military Financing (FMF) programme partially. And US, despite of knowing Pakistan's need for these jets in the ongoing war against terror, decided that it would not approve FMF for Pakistan until it demonstrated "behavioral changes" in its support of terrorism and its dealings with India. Thus one can easily speculate that US mistrusts Pakistan and the killing of Afghan Taliban Leader, Mullah Akhtar Mansur in an US led drone strike further supports this notion that US has decided to fight this war at her own instead of seeking Pakistan's help.
Nevertheless, it can also be possible that US might have decided to abandon Pakistan. We can see that it is holding out an olive branch to new Afghan Taliban leader Mullah Haibatullah to pave way for its smooth withdrawal from Afghanistan as it supposed to leave the region very soon. It can also be noted that US now leaning more towards India; failure of F-16 deal with Pakistan and support for India's Nuclear Suppliers Group (NSG) membership are two simple evidences of this. Yet US would need Pakistan as its influencing position in Islamic world, middle and central Asia cannot be neglected. Moreover, despite its considerable presence and influence in Afghanistan, India cannot be a substitute of Pakistan to US as ISI have been mobilizing the Mujahedeen deserted and ignored by US in 1989 after the Soviet withdrawal from Afghanistan to create 'strategic depth' in Afghanistan and to support the struggle in the Indian-held Kashmir, so stabilising Afghanistan will be impossible without Pakistan's help.
Nonetheless, US abandoning Pakistan or mistrusting it, it is going to repeat the same mistake made in 1989, after the end of Afghan Jihad against Soviets, when America left the Pak-Afghan region with mobilized and trained mujaheddin (Taliban), 80, 000 in Pakistan alone. Since the Taliban had established a government in Afghanistan, they started to challenge US as their confidence was boosted after defeating USSR in Afghanistan; secondly, they had grievances against the US who had deserted and ignored the Taliban after the Soviet withdrawal from Afghanistan. Thus abandoning the region at that time, resulted in 9/11 and US, along with other states, has been paying for that mistake since the moment.
Now the time has come, or perhaps run short for both countries to review their policies and strategies. US should stop looking for other allies and pushing away Pakistan and Pakistan should stop double crossing US by backing state-sponsored terrorism and saving 'good terrorists' so that the world, especially this region can be saved from the menace.
The writer is Senior Sub-Editor of Centreline and DNA.