US embassy projects colors of Ukraine flag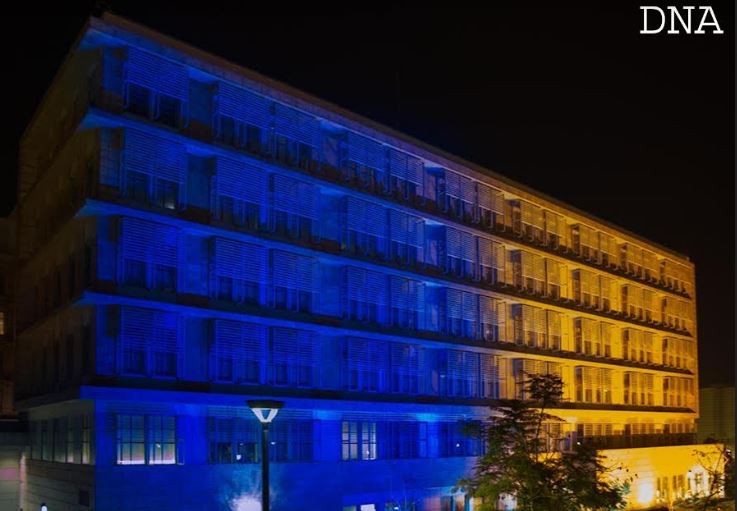 DNA
ISLAMABAD: The U.S. Embassy in Islamabad projects the colors of the Ukrainian flag to demonstrate solidarity with the Ukrainian people and government. The US embassy building was illuminated with the Ukraine flag.
It may be mentioned here that a few days ago the European and American heads of missions had expressed solidarity with the Ambassador of Ukraine when they gathered at the residence of the Canadian High Commissioner to convey a message that they were all behind Ukraine in its war against Russia.
Quite recently all heads of the European missions in Islamabad sent a signed letter to the Government of Pakistan asking it to condemn Russian aggression.