UK renews a strong commitment to its development partnership with Pakistan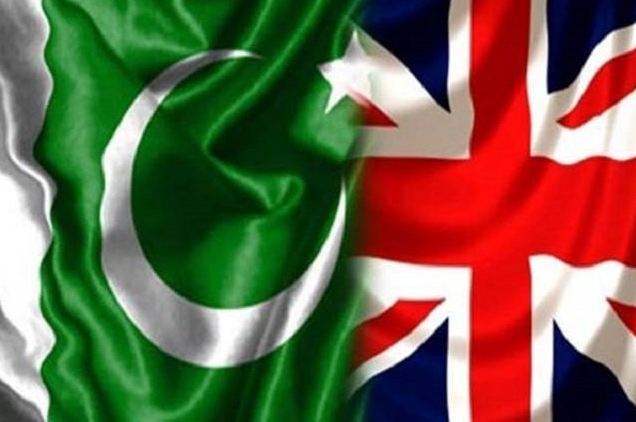 ISLAMABAD, JUL 18 /DNA/ – The UK's Foreign, Commonwealth & Development Office (FCDO) published its new Pakistan Country Development Partnership Summary (CDPS) which sets out a refreshed approach to the UK-Pakistan development partnership.
The strategy underlines UK's transition from a traditional aid relationship to a UK-Pakistan partnership for mutual benefit. It aims to unlock progress against Pakistan's constraints to growth including population dynamics, climate vulnerability, gender equality and the structure of the economy.
The CDPS is aligned with Pakistan's long-term development strategies and the Sustainable Development Goals. The strategy's objectives are to 1) deliver a step change in human capital, 2) support Pakistan to adopt a more resilient and cleaner growth path, 3) support Pakistan to become a more open society, and 4) promote macroeconomic stability, private sector led growth and resilience to climate shocks. The CDPS also covers programming under the UK's Conflict Stability and Security Fund which underpins UK-Pak co-operation on organised crime, regional stability and hate speech.
The CDPS is published alongside FCDO's Annual Report, which sets out the FY23/24 UK-Pakistan bilateral Official Development Assistance (ODA) allocation as £41.5m. The Annual Report also indicates likely significant growth in UK-Pakistan ODA in FY24/25, based on an expected increase in FCDO's overall ODA budget next year. The UK has provisionally allocated a greater share of next year's ODA to Pakistan, reflecting the aim of boosting efforts to strengthen climate resilience and reduce humanitarian risks following last year's devastating floods.
The UK will use its full relationship with Pakistan – development, diplomatic, defence and people-to-people links – to help deliver these objectives. In programme terms, work will be delivered, through existing, scaled-up programmes as well as new programmes which will be announced in due course.
Jo Moir, Development Director at the British High Commission, said the following:
I am delighted to share our renewed strategy for the UK-Pakistan development partnership. This new strategy aims to transition our approach from a traditional aid relationship to a partnership based on shared security and prosperity. We will work with Pakistan to unlock progress against critical challenges: population dynamics, climate vulnerability and the economy. And we want to use all areas of UK-Pak Dosti – our diplomatic efforts, trade relationship, people-to-people links, development programmes and defence engagement – to achieve these goals.