Australian envoy meets Mohsin Dawar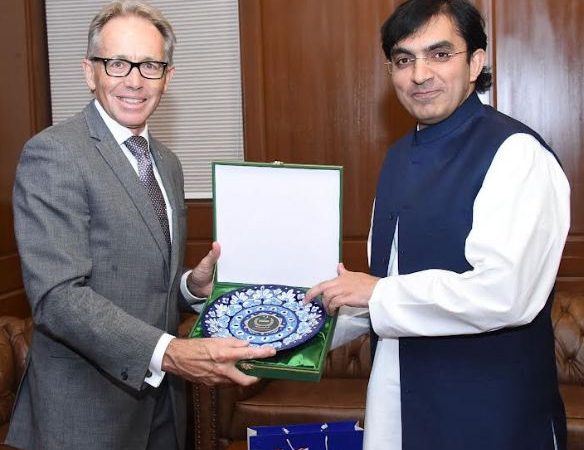 DNA
ISLAMABAD: Australian High Commissioner Neil Hawkins called on the Chairman of the Standing Committee on Foreign Affairs of the National Assembly of Pakistan, Mr. Mohsin Dawar, at his office in the Parliament House.
During the meeting, the areas of mutual interest between the two countries were discussed. The two officials exchanged views on the political, security, and economic situation in Pakistan.
H.E. Mr. Neil apprised the Chairman of Australia's effort to support Pakistan's development in various areas such as water security, women's education, family planning, etc. Mr. Mohsin Dawar welcomed Australia's contribution to Pakistan and highlighted various challenges faced by youth, especially women, in the country in terms of accessing education and employment opportunities.
H.E. Mr. Neil and Mr. Mohsin Dawar expressed their mutual desire to see a democratic and prosperous Pakistan.