Two including social activist Khurram Zaki gunned down in Karachi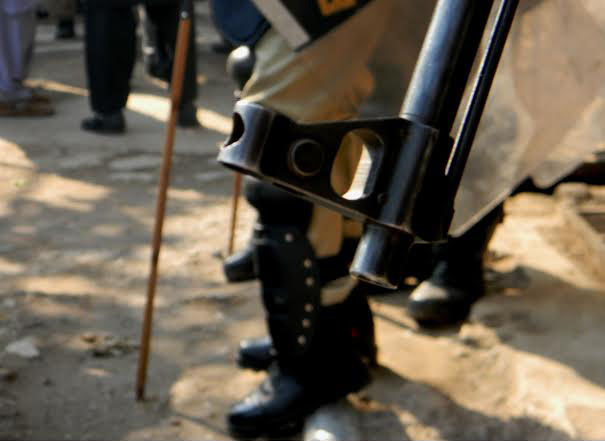 KARACHI, 08 MAY, (DNA) – Wave of killings has once again gripped the city of Karachi as two people including social activist Khurram Zaki were gunned down on Saturday night.
Zaki was having a dinner at a restaurant in North Karachi when four unknown armed assailants riding two motorbikes sprayed him with bullets. The victim died on the spot.
Two other persons also sustained critical injuries in the attack.
Forensic teams reached the crime scene and have collected evidence from the area. Sindh Chief Minister Qaim Ali Shah has taken notice of the incident.
Senior Superintendent of Police (SSP) Central said that 19 bullet shells of a 9mm pistol have been recovered from the crime scene. Meanwhile an investigation of the incident has been started.
Muttahida Qaumi Movement (MQM), Majlis Wahdatul Muslimeen(MWM) and other political and religious parties have condemned the incident.
Sindh Home Minister Sohail Anwar Sial has also taken notice of the incident and sought report from police high-ups within 48 hours.
Following the incident, a mob carrying body of Zaki reached the Chief Minister House and staged protest.
A former journalist, Zaki was an active campaigner for human rights and was the editor of the website and Facebook page Let Us Build Pakistan (LUBP) which claimed to "spread liberal religious views and condemned extremism in all forms".
Zaki's Twitter profile describes he was the former head of current affairs for a private news channel, where he looked after Infotainment and religious programming.
Zaki had also registered a complaint along with other rights activists against Lal Masjid cleric Mualna Abdul Aziz.
In his complaint, Zaki had stated that Maulana Aziz and Jamia Hafsa-Lal Masjid released a video message in which he attempted to incite sectarian hatred and violence against Shias by blaming them for leading the civil society campaign against him.
A spokesperson of Majlis Wahdat Muslimeen (MWM) said that Khurram Zaki, 40, was not only a prominent civil society activist but also a religious scholar who tended to attend programmes on various TV channels.
The MWM spokesperson said they believed that banned sectarian outfits were involved in this gruesome murder.
In a separate incident, dead body of a woman was found from a home in Defence Khayyaban-e-Shujat area. According to the rescue sources, the female was killed by firing.
Two people were injured after a clash occurred between 2 groups on aerial firing during a wedding. =DNA
==============