Trump wins Indiana and, Clinton takes Vermont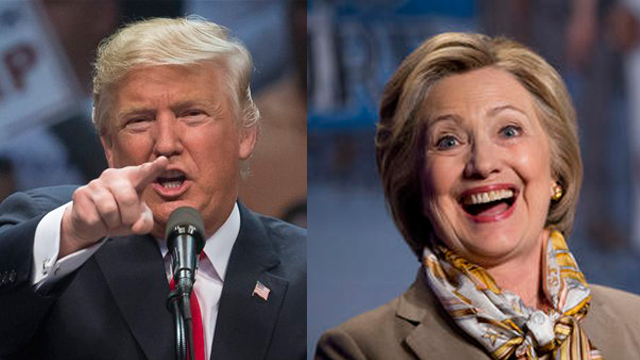 WASHINGTON, NOV 9, (DNA):   Republican Donald Trump won Indiana, the home state of his running mate Mike Pence, while Hillary Clinton took the northeastern state of Vermont, in the first results of Tuesday s US presidential election, television networks projected.
It was still too early to determine a winner in three of the first six states to close their polls — Republican-leaning South Carolina and Georgia, and the key battleground of Virginia, the networks said.
Those first results give the 70-year-old Republican billionaire an early lead in the count of Electoral College votes — 19 to three for Clinton.
The lead in the running tally toward the magic number of 270 electoral votes needed to win the White House — a majority of the 538 up for grabs — was expected to change hands as the evening wore on in the closely contested election
Earlier on Tuesday, Mr Trump again declined to say whether he will accept the results.
"We're going to see how things play out," he told Fox News, while alleging there had been voting irregularities. "I want to see everything honest."
Some polling locations have reported equipment failures and long lines, but they appeared to be routine problems.
Mr Trump, who stoked conspiracies over the legitimacy of the democratic process during the campaign by claiming the vote would be "rigged", also filed an emergency lawsuit in Nevada.
The Republican's camp sued the Clark County Registrar of Voters, alleging the state had kept early voting stations open late.
But a judge rejected the request.
Voting kicked off just after midnight on Tuesday in the small New Hampshire village of Dixville Notch, where a mere seven votes were cast.
Mrs Clinton received four votes while two went for Mr Trump and one for libertarian candidate Gary Johnson.
.=DNA
=======