There should be air and Road links between Pakistan and Tajikistan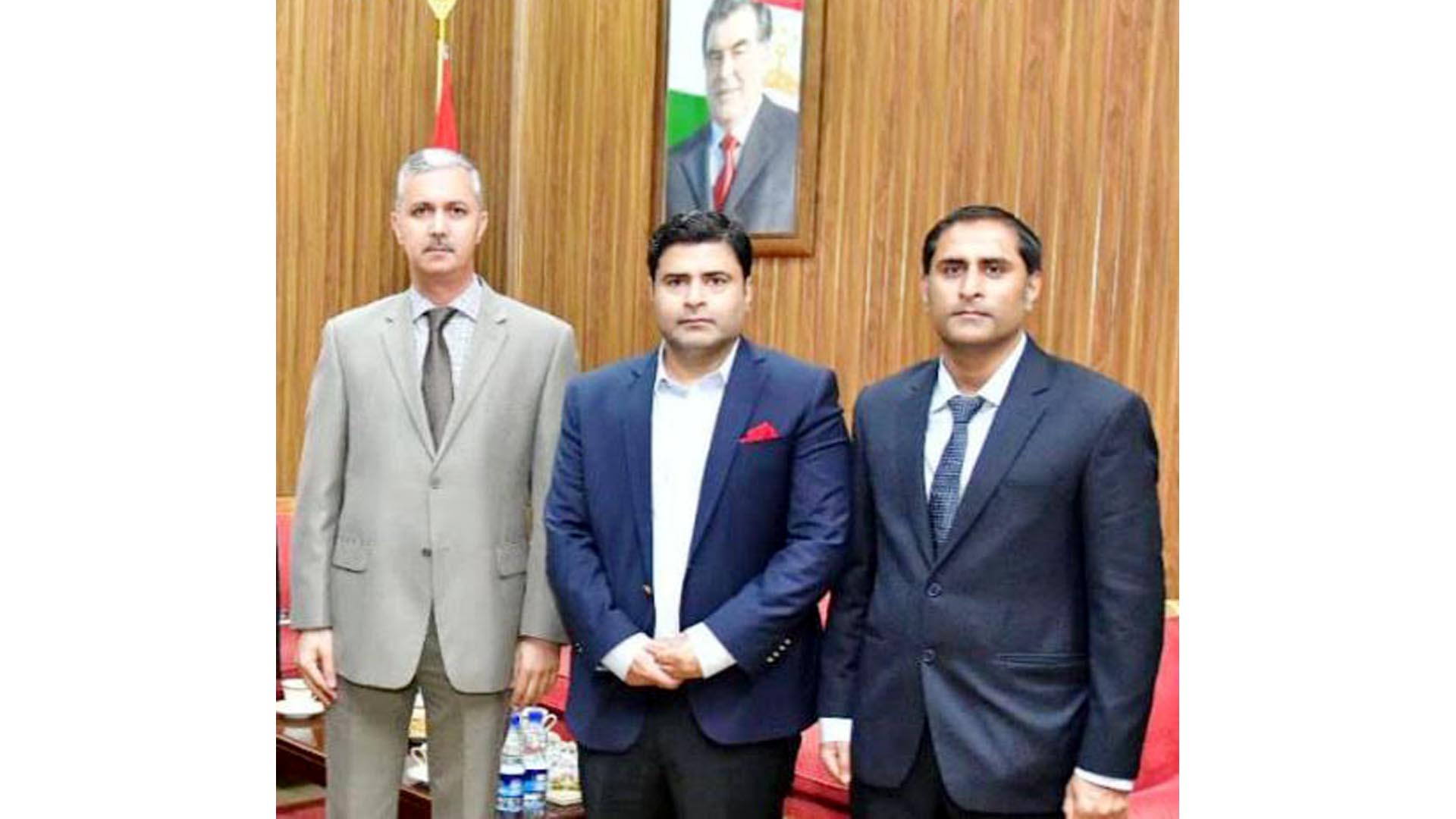 Pakistan and Tajikistan are bound by ancient historical and cultural ties, will restore air connectivity: Ahsan Bakhtawari
STAFF REPORT
ISLAMABAD, NOV 15 /DNA/ – Ambassador of Tajikistan Ismatullah Nasiruddin has said that the flight time between Islamabad and Dushanbe is one hour while travelling from Pakistan to Dodhanbe via Istanbul and Dubai is time consuming and expensive too.
He expressed these views in a meeting with former Vice President of Islamabad Chamber of Commerce & industry Ahsan Bakhtawari and Secretary General of PTI Traders Wing Waqar Bakhtawari at his embassy in Islamabad today. He further said that the effective diplomacy is needed for trade between Tajikistan and Pakistan by road.
He added that several MoU had been signed during Prime Minister Imran Khan's visit to Tajikistan last month to boost bilateral ties. A 65 trade delegation also visited Tajikistan during the visit, he said, adding that the Tajik government would extend all possible cooperation in establishing land and air links between the two countries.
Former Vice President of ICCI Ahsan Zafar Bakhtawari said that Pakistan and Tajikistan are linked in ancient historical and cultural ties with common heritage but travel between the two countries has been made difficult it Should be restored.
PTI Traders Wing Secretary General Waqar Bakhtawari emphasized the importance of exchanging trade delegations between the two countries and said that they would launch personal efforts in this regard. He said that tourism is the first step and then trade promotion automatically follow by tourists.