The safe Transfer campaign: ACE money transfer and Bank Alfalah's push for financial responsibility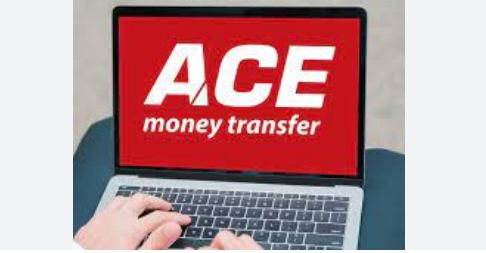 DNA
In a landmark initiative, Bank Alfalah and ACE Money Transfer have joined forces to unveil their longstanding business partnership, a strategic move aimed at bolstering financial responsibility and security for international transactions from overseas to Pakistan. This campaign's objectives primarily accentuate the benefits and long-term impact on customers, highlighting the commitment of both institutions to foster a safer financial ecosystem in Pakistan.
"The campaign carries massive financial benefits for overseas Pakistanis and the national economic pursuit in terms of stimulated remittance inflows aiding Pakistan's foreign reserves. ACE and BAFL offer fee-free* money transfers to Pakistan from the UK, Europe, Canada, Australia, and Switzerland at competitive exchange rates throughout the campaign duration."
*Transactions over 100 USD bear no cost.
In an era where digital transactions are the backbone of global commerce, ensuring the security and responsibility of financial transfers is paramount. Recognising this critical need, ACE Money Transfer and Bank Alfalah have stepped up yet again to support the national interest at a time when Pakistan is set to move on a progressive track aided by the countrywide crackdown against black market forex trade. This groundbreaking initiative is set to redefine the standards of financial responsibility, ushering in a new age of secure and reliable international transactions.
The focal point of the campaign aligns with the vision of the Pakistan Remittance Initiative (PRI) and the objectives of the ongoing crackdown against illegal financial dealers routing massive monetary influx to Pakistan without letting it aid the country's foreign reserves.
The campaign is not merely a set of guidelines but a comprehensive movement designed to empower customers with the knowledge and tools necessary for protecting their finances. It is a response to the increasing sophistication of financial threats and the growing necessity for vigilance in the digital domain.
Bank Alfalah, a leading financial institution with a robust presence in South Asia and the Middle East, has consistently been at the forefront of customer-centric innovations. By partnering with ACE Money Transfer, a global leader in cross-border financial services, Bank Alfalah reaffirms its commitment to providing customers with services that are not only convenient but also inherently secure.
In a statement, Rashid Ashraf, the CEO of ACE Money Transfer, emphasised, "The campaign is more than a promise; it is a tangible manifestation of our dedication to customer safety. By partnering with Bank Alfalah, we are setting a new industry standard, one that prioritises the financial well-being of our customers above all else."
The President and CEO of Bank Alfalah, Atif Bajwa, while expressing his opinion, shares, "This partnership has been pivotal in enhancing the ease of sending international remittances to Pakistan, offering an unparalleled blend of convenience and reliability to the Pakistani diaspora. We hope to see positive results of our joint campaign with ACE Money Transfer to encourage overseas Pakistanis worldwide to extend their helping hands to Pakistan's foreign reserves in the form of remittances sent through regulated channels."
The cornerstone of the joint venture between ACE and Bank Alfalah is education. Through Babar Azam's voice as a campaign ambassador, Pakistanis will be enlightened on the best practices for conducting secure transactions. This awareness proves critical for overseas Pakistanis to understand the importance of secure connections while initiating transfers.
Furthermore, the campaign emphasises a set of advanced security measures integrated into the services provided by both ACE Money Transfer and Bank Alfalah. These include biometric verification, two-factor authentication, and real-time monitoring of transactions to detect and prevent fraudulent activity.
The campaign also marks a significant step towards financial inclusion. By making security a priority, ACE Money Transfer and Bank Alfalah are effectively lowering the entry barrier for individuals who have previously been hesitant to engage with digital financial services. This move is expected to have a far-reaching impact, facilitating growth in economies where digital transaction penetration is still emerging.
ACE Money Transfer and Bank Alfalah together take a visionary approach to financial responsibility. It stands as a testament to what can be achieved when industry leaders collaborate with a shared goal of enhancing the security and prosperity of their customers. As this campaign unfolds, it is poised to become a keystone in the architecture of global financial transactions, setting the stage for a safer, more responsible financial environment for all.
About ACE Money Transfer: ACE Money Transfer (registered name "Aftab Currency Exchange Limited"), based out of Manchester, the UK, is a growing remittance provider. It offers impeccable online money transfer services to millions of Pakistani expatriates with an extensive network of 375,000+ locations spread across 100+ countries worldwide.
About Bank Alfalah: Bank Alfalah is a leading commercial bank in Pakistan, boasting over 900 branches across 200 cities and an international presence in the UAE, Bangladesh, Bahrain, and Afghanistan. The bank offers various products and services, including corporate and investment banking, consumer banking, securities brokerage, commercial, small and medium enterprises, agricultural, Islamic, and asset financing to private-sector institutions and governments.
In 2018, Bank Alfalah launched its digital banking group, setting a high standard for the industry to follow with its Alfa app, a revolutionary new application that brings together an unprecedented range of services and features all in one convenient platform. In 2022, the bank was awarded the best 'Digital Bank' and 'Housing Finance' across Pakistan, highlighting its commitment to simplifying and improving the financial capabilities of its customers.