Taliban pledge closer ties with China, protection for Chinese citizens in Afghanistan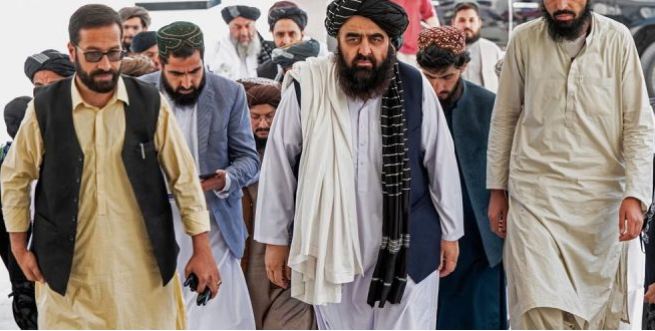 KABUL – The Taliban have issued a robust commitment to safeguard Chinese citizens in Afghanistan against terrorist threats, marking a deepening bond between the two nations that has raised concerns among global observers.
China, notably the first major world power to reestablish its embassy in Kabul following the Taliban's takeover in 2021, has been intensifying its economic and infrastructural engagements with the Taliban-led government. Recent attacks targeting Chinese workers in Afghanistan prompted a firm response from the Taliban's de facto foreign minister, Amir Khan Muttaqi.
"We have undertaken substantial efforts to combat terrorism, and we view security threats against China as a challenge to our own security," stated Minister Muttaqi during talks with Chinese Foreign Minister Wang Yi in Tibet's Niyingchi.
He further asserted, "We will not tolerate any activities that endanger China's security and stability within Afghanistan." While offering assurances of the safety of Chinese nationals in Afghanistan, specific details were not disclosed.
This meeting in Tibet signifies a new level of diplomatic engagement for the Taliban, with the use of anti-terrorism language in discussions with Chinese officials being notably unprecedented. China expressed hope that Afghanistan would continue its fight against terrorism and eliminate the East Turkestan Islamic Movement from its soil in its readout of the meeting.
Chinese President Xi Jinping's top envoy, Wang Yi, expressed China's desire to assist Afghanistan in enhancing its relations with neighboring countries and integrating more closely into regional economic cooperation.
Last month, Beijing appointed one of the first major nation ambassadors to present credentials to the Taliban leadership in Kabul. The reception of this envoy was marked by a high level of ceremony, signaling China's eagerness to strengthen ties with the Taliban.
Experts are concerned that China's alignment with the Taliban could diminish Western diplomatic pressure to address the Taliban's controversial domestic policies, particularly those concerning the rights of women, girls, and religious minorities. The Taliban has recently banned girls from secondary and higher education and restricted women's participation in the workforce.