Switzerland and UN join hands to empower young Pakistani artists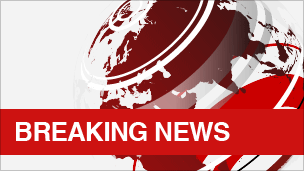 ISLAMABAD,NOV 18 (DNA) -An international jury announced awards for the winners of an art competition on "zero hunger" at the residence of Swiss Ambassador in Islamabad on Friday.
The competition named 'We the Peoples, We the Arts' was organized by the Swiss Agency for Development and Cooperation (SDC) and the Embassy of Switzerland in partnership with the United Nations Information Centre to mark the 50th year of SDC's cooperation with Pakistan.
For the competition, students from the National College of Arts Rawalpindi, Department of Art and Design at the University of Peshawar, National College of Arts (NCA) Lahore, Indus Valley School of Art and Architecture, and the Department of Visual Studies at the University of Karachi were invited to develop sculptures, miniature paintings and paintings on the theme of "zero hunger"  Sustainable Development Goal #2.
A jury comprising Swiss and international art experts, the Embassy of Switzerland and the United Nations selected a winner for each category. A total of 64 art pieces were received for this competition out of which 23 were selection for the final exhibition, which aims to provide Pakistani students a unique opportunity to gain visibility at the international level.
Tooba Ashraf (NCA Lahore) was declared winner in the 'painting' division. Haseeb Ullah Zafar (NCA Lahore) made the winning sculpture while Gina Gul (Karachi University) won the award for the miniature painting.
Speaking at the opening of exhibition at his residence, the Ambassador of Switzerland to Pakistan Marc P. George said, "This initiative reflects the Swiss Government's commitment and support to our partners to jointly overcome the global challenge of hunger and poverty around the world."
The head of SDC Stefanie Burri said, "Switzerland, through this art competition, aims to bring in limelight the creative, artistic and innovative skills of the Pakistani youth. For this purpose we have invited Swiss and international art experts to the jury of this competition."
"This provides important exposure to the talented young artists by facilitating their access to the international, especially the Swiss, art and culture markets and networks. We hope that the young artists will make use of the opportunities, experiences, recognition, financial support and professional contacts that this competition will provide," she added.
The head of the jury Alexie Glass-Kantor said, "Art is a way of investing in rich cultural and historical knowledge and to critically explore the movement and migration of ideas; they are also an important discursive platform to engage with issues surrounding concepts of development and sustainability."
Alexie Glass-Kantor is the Executive Director of Artspace Sydney and Curator of Encounters Art Basel Hong Kong. Other international members of the jury included Karin Seiz, Co-Director of Galerie Urs Meile in Beijing and Lucerne, Priyanka Mathew, Principal Partner at Sunderlande New York, and Heike Munder, Director of Migros Museum for Contemporary Art in Zurich.
Vittorio Cammarota, Director United Nations Information Centre said, "We are happy to present the work of young Pakistani artists who are helping to promote the theme of zero hunger as we aim to end all forms of hunger and malnutrition by 2030."=DNA