Speculations on petroleum products prices be avoided, says Solangi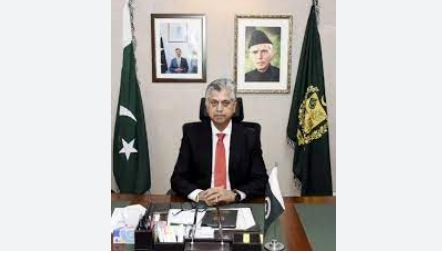 ISLAMABAD, Sep 26 (DNA): Minister for Information and Broadcasting Murtaza Solangi on Tuesday said that speculations regarding prices of petroleum products be avoided.
Using his X account, formerly Twitter, while tagging a news item of Khaleeq Kiani he said he appreciated the Oil and Gas Regulatory Authority ( OGRA) for asking everyone to avoid speculations.
Thanking Khaleeq Kiani the minister said, "I was not in the business of speculations. During a presser, i was asked if the prices of POL were about to go up north. I clearly said the prices of petroleum products are mainly determined keeping in the prices in the international market and the dollar-rupee exchange rate."
The minister clarified that he did mention a published report the same day predicting a price cut, without saying if that possibility was around the corner or not.
Murtaza Solangi said it remained the domain of OGRA and it was the only body to make any announcement about the petroleum products prices.
The minister said he did not hint at what was reported in a national English daily.He said it would help both the newspaper and Khaleeq Kiani to listen to the question asked to him and his complete answer before making any conclusion about it.
The minister also shared a paragraph from the news report : " Interestingly, the hints at price reductions were made by caretaker commerce Minister Gohar Ijaz and Caretaker Information Minster Murtaza Solangi, both of whom have no role in determining the prices".