Solution of Palestine, Kashmir is indispensable for lasting peace in the world: Samina Fazil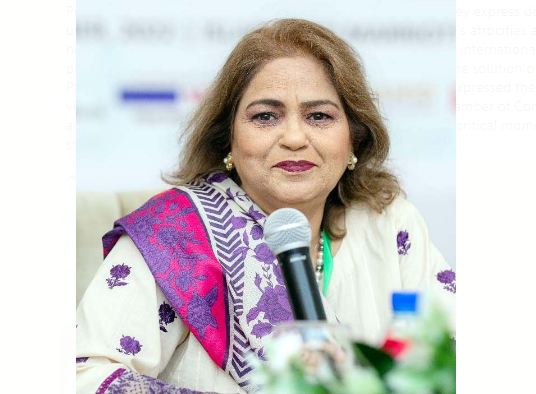 DNA
ISLAMABAD, NOV 19 (DNA) (Islamabad Women's Chamber of Commerce and Industry) Founder President Samina Fazil has said that in this hour of difficulty, they express deep and unwavering solidarity with the Palestinian people against Israel's atrocities and human rights violations in Palestine.
We strongly condemn the international powers, the United Nations and the OIC to play their role for the solution of the Palestinian issue, permanent peace and humanitarian aid.
He expressed these views while addressing the meeting of Islamabad Women's Chamber of Commerce and Industry. Founding president Samina Fazil said that in this critical moment, we stand with our Palestinian brothers and sisters and people with solidarity, compassion and hope.
He condemned in the strongest possible terms Israel's atrocities, oppression and siege on the Gaza Strip, which resulted in a grave humanitarian tragedy.
He said that the solution of Palestine and Kashmir issue is indispensable for lasting peace in the world. In this difficult time, our Muslim brothers and sisters in Palestine are not alone.
In this difficult time, we stand with them in strong support for peace, justice and a better future.