Lahore, with AQI 251, again ranked as world's most-polluted city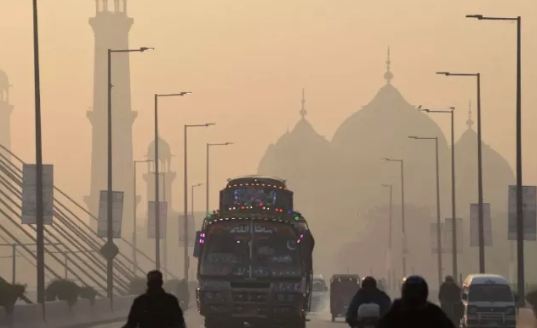 LAHORE, NOV 19 (DNA) — Lahore again remained on top of the world's most polluted cities as the air quality index (AQI) in the city was recorded at 251 on Sunday. The AQI over Fida Hussain Road was recorded at 405, it was 404 over Phase-8 in DHA; 392 over the US consulate, and 339 over The Mall.
Doctors have advised people to avoid travelling unnecessarily so that they could prevent themselves from getting exposed to poor air quality. The weather department, on the other hand, forecast no relief for residents of the city as it said that the weather would remain cold and dry during the next 24 hours.
Temperatures continue to drop in Lahore and other Punjab cities forcing the people to wear warm clothes. The Met Office predicted maximum temperature to go up to 26 degrees Celsius later in the day, while it remained 13 degrees Celsius on the minimum side.
There appears to be no end in sight to smog in Narowal and suburbs, at least in the near future, as despite the imposition of section 144 farmers continue to burn the residue of crops, thus increasing air pollution. In a recent incident, a heavy contingent of the police reached the site of burning of residue and registered cases against two landlords. The cops also extinguished the fire along with villagers. — DNA